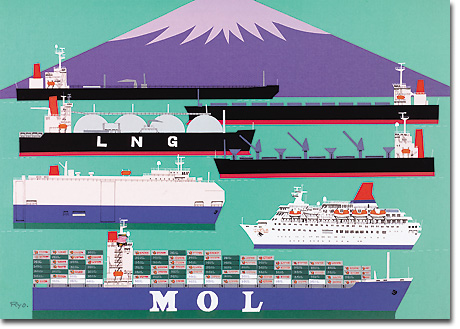 Cover : Leap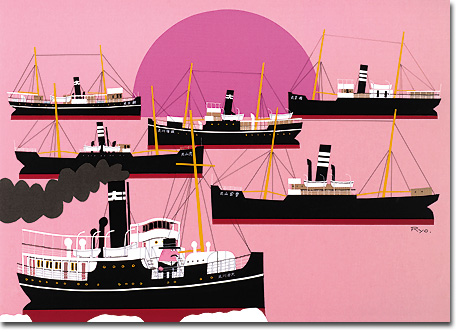 January : Dawn
Asahi Maru, Hideyoshi Maru, Chikugogawa Maru, Hikosan Maru, Atagosan Maru, Oigawa Maru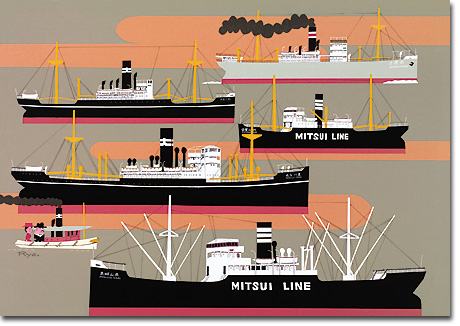 February : Epoch
Hakushika Maru, Tacoma Maru, Kinkasan Maru, Manila Maru, Akagisan Maru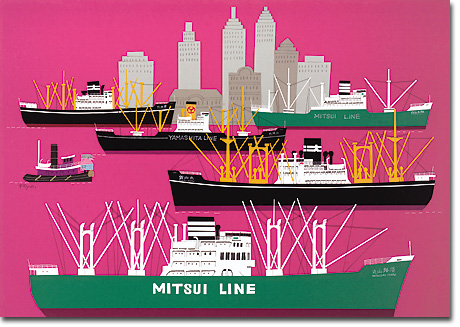 March : Metropolis
Higashiyama Maru, Akashisan Maru, Yamaura Maru, Kinai Maru, Awajisan Maru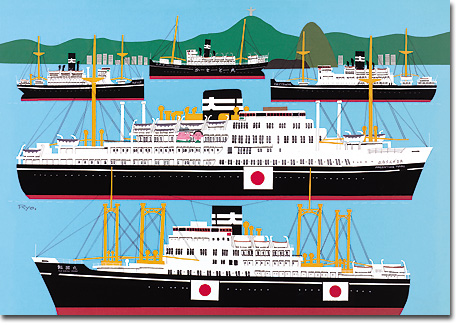 April : Gorgeous
Kasato Maru, Santos Maru, Rio de Janeiro Maru, Argentina Maru, Hokoku Maru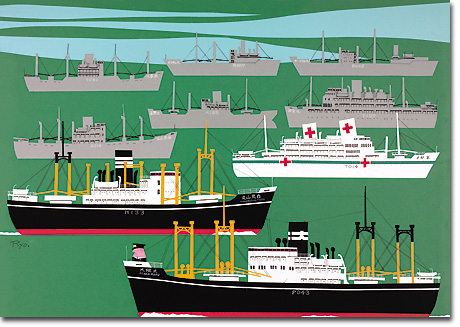 May : Revival
Tatsuharu Maru, Shirakamisan Maru, Daiichi Daitaku Maru, Koei Maru, Chikushi Maru, Arimasan Maru, Takasago Maru, Hakubasan Maru, Osaka Maru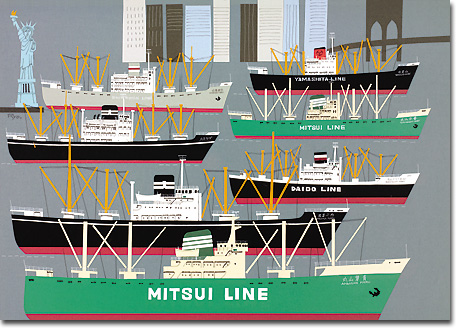 June : Freedom
Yamasato Maru, Shigaharu Maru, Kasugasan Maru, Panama Maru, Brooklyn Maru, Tacoma Maru, Aobasan Maru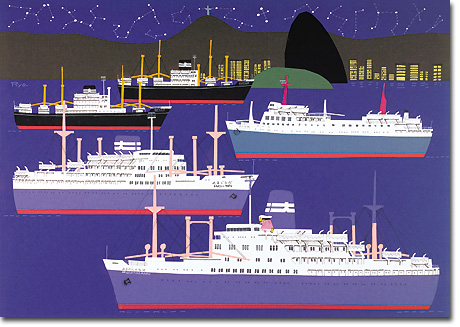 July : Starlight
America Maru, Santos Maru, Sakura Maru, Brazil Maru, Argentina Maru (2nd)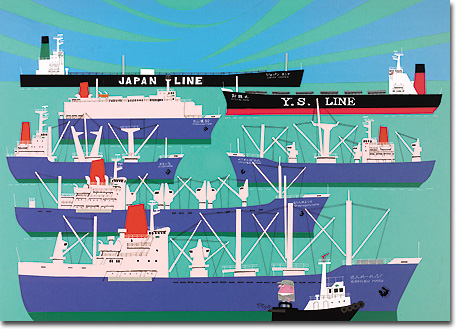 August : Intensity
Japan Canna, Niizuru Maru, Suzukasan Maru, Nile Maru, Cristobal Maru, Sacramento Maru, Bremen Maru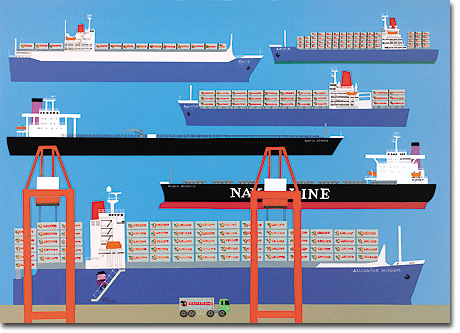 September : Revolution
Rhine Maru, America Maru, Cambera Maru, Navix Azalea, Rubin Phoenix, Alligator Wisdom/p>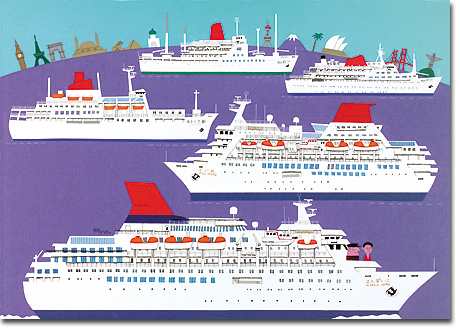 October : Seven Seas
Nippon Maru (1st), Nippon Maru (2nd), Shin Sakura Maru, Fuji Maru, Nippon Maru (3nd)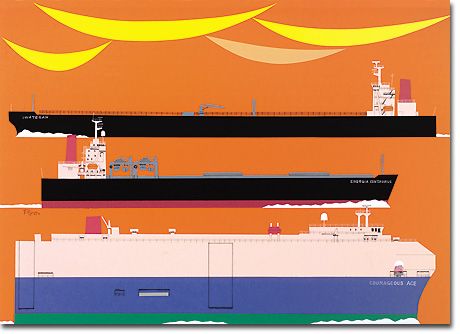 November : Development
Iwatesan, Energia Centaurus, Courageous Ace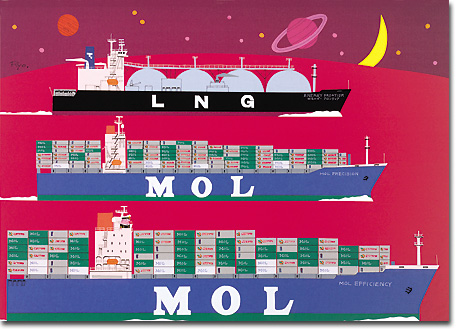 December : Tomorrow
Energy Frontier, MOL Precision, MOL Efficiency
prev
next
Thirteen works of cutout art by Ryohei Yanagihara to commemorate MOL's 120th
anniversary are used as the cover and the 12 months of the 2004 calendar.
The artworks present 72 ships that left their marks upon MOL history.
In addition, pictures of "120 Years of MOL Ships" are presented in the photo gallery.