MOL launched the "MOL Service Website (Chinese version)"
December 22, 2020
MOL today launched the "Chinese-language version of MOL Service Website" as an exclusive website focusing on business activities aimed at the customers who rely on MOL service.
In the first phase, MOL opened pages on three services: FSRUs, Project and Heavy Cargo transport, and Car Carriers (MOL ACE). Japanese-language and English-language version has already been released, and now Chinese-language version is ready.
In order to keep information readily at hand, the website allows customers to download PDF versions of information which shows the detail of each MOL services, track records of each business and tips on using MOL services. If customers have any questions, they can easily contact a person in charge at MOL service desks, using contact information available on every page. In addition, MOL will post blogs of various information related with Shipping Business.
MOL will continually update and enhance the contents to meet customer needs.
URL of MOL Service Website (Chinese-language version): https://www.mol-service.com/zh/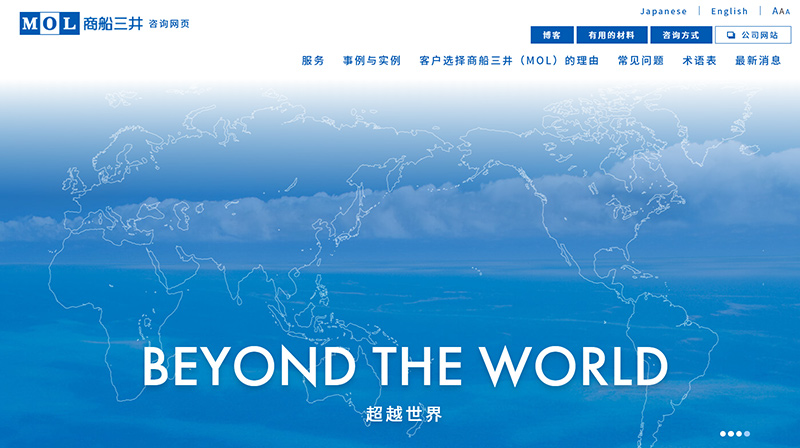 ---
Past press release related to "MOL Service Website"
MOL Introduces 'MOL Service Website'
- Leverage the strength of Digital Marketing and Meet Needs of More Customers – (September 02, 2020)
https://www.mol.co.jp/en/pr/2020/20052.html