February 16, 2022
TOKYO-Mitsui O.S.K. Lines, Ltd. (MOL; President & CEO: Takeshi Hashimoto) today announced that on February 1, 2022, Kae Kurahashi (Note), an MOL employee and a wheelchair rugby competitor, presented an online lecture for her alma mater, Hanatani Elementary School in Suma-ku, Kobe-shi. The City of Kobe helped organize the event, which linked Kurahashi to a total of six classrooms of students in grades four through six. Kurahashi's presentation, on the theme of "Dreams," was projected onto blackboards in the classrooms.
She shared memories of her early childhood in Kobe, the accident that left her disabled, the rehabilitation that followed, and her encounter with wheelchair rugby, all of which led to her team capturing the bronze medal at last summer's Paralympic Games. Students listened with enthusiasm as she spoke and afterward commented, "I want to enjoy my everyday life in the future" and "I learned how important it is that we can make all kinds of changes depending on our ingenuity and the way we look at things."
MOL will continue activities to convey the spirit of "Challenge," a word that resonates throughout wheelchair rugby events, the competitors, and staff, and stands for the first letter of the MOL Group Value "MOL CHARTS."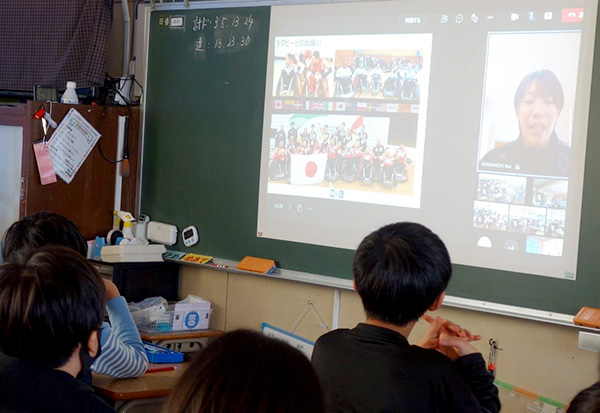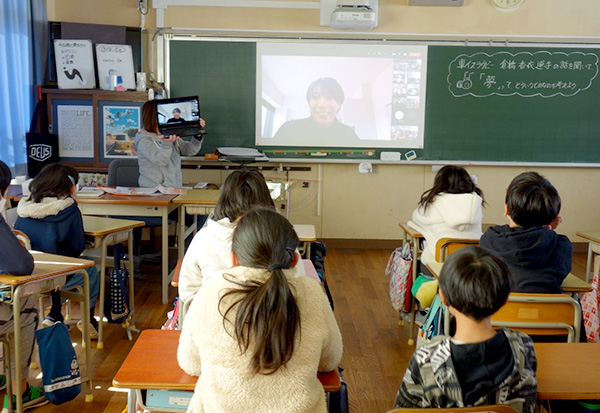 (Note)
Wheelchair rugby is a mixed-gender team sport for athletes who have disabilities requiring them to use wheelchairs. This is the only sport in the Paralympic Games that permits contact between wheelchairs. Players are allotted from 0.5 to 3.5 points depending on their level of disability. Under this system, the total points of four players on the court must be within 8.0 points. The wheelchairs used in the game are reinforced to make them durable enough to withstand extreme contact, and modified for players in different positions.
MOL has been co-sponsoring the Japan Wheelchair Rugby Federation as an official partner since 2018, and has been committed to supporting the growth of the sport.