April 13, 2022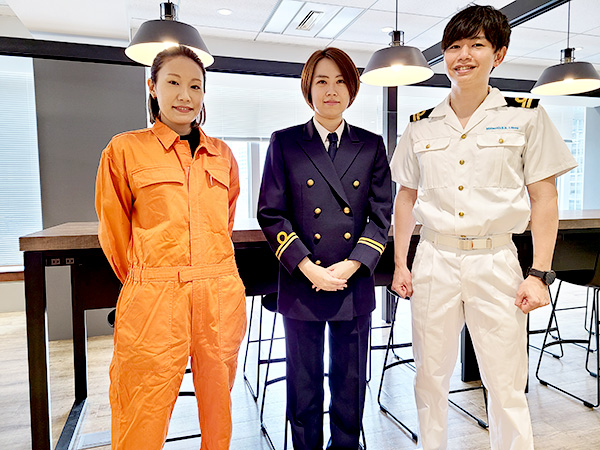 TOKYO-Mitsui O.S.K. Lines, Ltd. (MOL; President & CEO: Takeshi Hashimoto) today announces that on March 30, 2022, it held an online work experience event called "Ocean Shipping Industry - Attractiveness of World Class Ship -" as a spring break special event. About 80 elementary and junior high school students from Japan and overseas, along with some of their families, were on hand for the event. In this event, held for the first time in August 2021, MOL offered a wide-ranging introduction to the ocean shipping industry, which supports worldwide value chains, from various ship types and cargoes to Japan's modal shift, through quizzes with student ambassadors for MOL, called "Hagiwara brothers." Three MOL seafarers talked about onboard life for officers and engineers, the different areas of the ship and their purposes, and what seafarers do in their off-duty hours. In the question-and-answer session, students asked all kinds of questions about the jobs and workstyles of seafarers and onboard life, such as, "What subjects and areas should I study if I want to become a seafarer?" and "What is the hardest thing about working on a ship you have ever experienced?" In addition, in a post-event questionnaire, the company received comments such as, "I learned many things about ships and the ocean shipping industry that I did not know before," "I want to become a seafarer on ocean-going vessels," and "I like engines, and become interested in the job of the engineer."
MOL also distributed the presentation material for this event named "Picture Book" to participants so that they can use on their own to learn more about this ocean shipping industry.
MOL will continue activities for children as the future generation, to introduce the ocean shipping industry, which supports logistics 24/7, as well as the company's response to environmental issues, initiatives for the future, and other ways it is working to open up a prosperous future from the blue ocean.
Please click here for the event.
---