September 26, 2022
TOKYO-Mitsui O.S.K. Lines, Ltd. (MOL; President & CEO: Takeshi Hashimoto) today announces that on August 9, 2022, it held an online work experience event called "Ocean Shipping Industry - Creating a Sustainable Future on the Sea" as a summer break special event. About 160 elementary and junior high school students from Japan and overseas, took part in the event, in addition, some of them participated along with their family members.
As in the previous events held in August 2021 and in April of this year, MOL's elementary and junior high school student ambassadors called the "Hagiwara Brothers" joined the event to explain environment-friendly ship technologies and mechanisms, including the Wind Challenger (Note 1), which uses wind power on a vessel equipped with sails, and next-generation clean fuel-powered vessels (Note 2). The program included quizzes to make the experience both fun and educational. MOL staff from Zero-Emission Technology Innovation Team (a team of Technical Division, Headquarters of Technology Innovations) also joined in, introducing the Wind Challenger's features, sharing the secret story behind its development, and explaining the importance of initiatives on next-generation clean fuels. The youngsters had various questions, including ones about the basics of vessels-"How does a vessel float?"-and ones about ship technology, such as, "Doesn't the ship go slower when it loads the sails?" and "What if the direction of the wind is different from where I want to go?" Students also asked about environment-related issues, such as electrically powered ships and fuels that do not exhaust carbon dioxide emissions.
In a follow-up questionnaire, MOL received comments such as "I now understand more about vessels, which I usually don't pay attention to," and "I now understand that the ocean shipping industry is also making various efforts to protect the future of the Earth." The event clearly got the students thinking about the ocean shipping industry.
MOL will continue activities to create a prosperous future from the blue sea by reaching out to children as the future generation, and explaining the vital role of ocean shipping, which supports logistics 24/7, various technologies to address environmental issues, and the company's initiatives to realize a sustainable future.
Please click here to view a video of the event.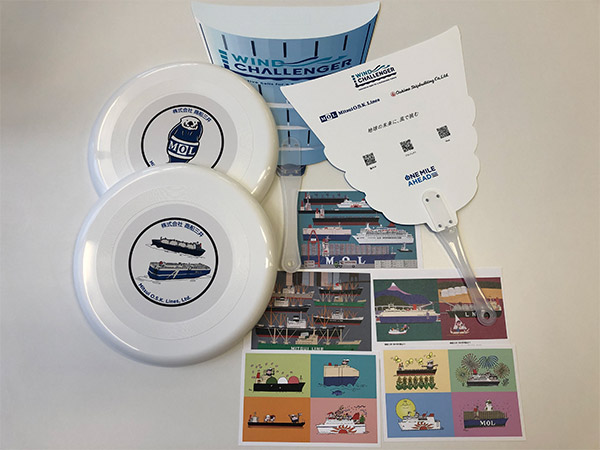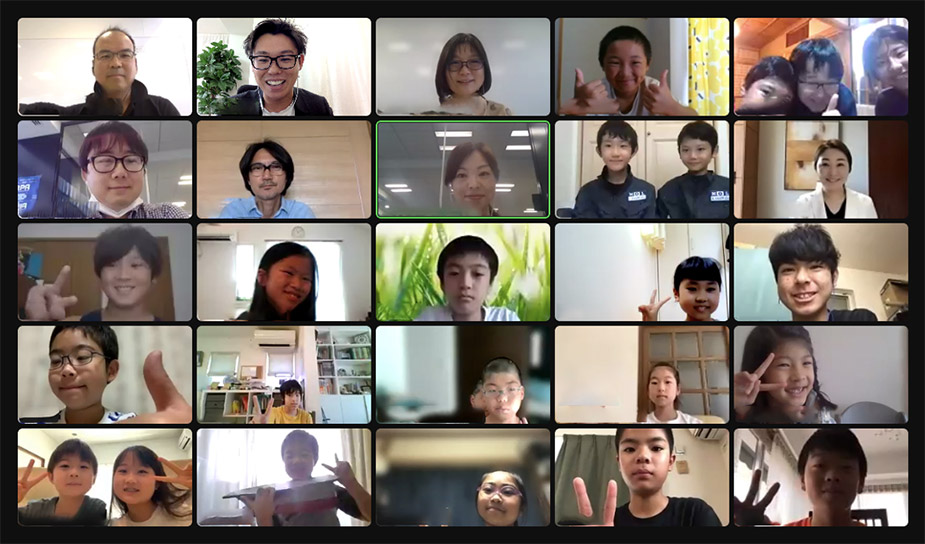 (Note 1)
The Wind Challenger is a hard sail wind propulsion system developed under the "Wind Challenger Project," which is in progress under the leadership of MOL and Oshima Shipbuilding Co., Ltd.
For details, please refer to the following website and press release.
- MOL Service Website
https://www.mol-service.com/?hsLang=en
- October 3, 2019 press release:
"Wind Challenger" Design Acquires Preliminary Approval - Realizing Japan's 1st Large Cargo Ship with 'Sail', Aiming at Reduction of GHGs -
- December 10, 2020 press release:
MOL, Tohoku Electric Power Sign Deal for Transport Using Coal Carrier Equipped with Hard Sail Wind Power Propulsion System (Wind Challenger) -Aiming to Reduce Environmental Impact and Boost Economic Efficiency by Introducing World's 1st Coal Carrier Equipped with a 'Sail'-
- February 1, 2022 press release:
Hard Sail Completed for 'Wind Challenger Project' and Installation Underway on Large-scale Vessel -Using Wind as Vessel Propulsive Force-
(Note 2)
The term "Next-generation clean fuel-powered vessels" refers to vessels that run on fuels that emit no carbon dioxide (CO2) during combustion or less CO2 compared to conventional heavy fuel oil.