March 31, 2023
TOKYO-Mitsui O.S.K. Lines, Ltd. (MOL; President & CEO: Takeshi Hashimoto) today announced the establishment of a new management plan, "BLUE ACTION 2035," starting in fiscal year (FY) 2023.
Since FY2017, MOL has adopted a rolling management plan in which strategies were reviewed annually, but it will now launch initiatives based on a long-term strategy, backed by the significant improvement in its financial position in recent years. "BLUE ACTION 2035" is a 13-year management plan which states the Group Vision, which was revised in April 2021, as "what we want to be in 2035".
---
1. MOL Group Sustainability Management
In FY2022, MOL positioned its "Rolling Plan 2022" management plan and the "MOL Sustainability Plan (MSP)" as two core business activities to realize the Group Vision, but "BLUE ACTION 2035" incorporates each element to boldly express the group's stance toward sustainability management. MOL Group's sustainability management is based on a long-term strategy and aims to achieve sustainable growth that is acceptable from both social and environmental perspectives. MOL Group will address sustainability issues and create new and greater corporate value, ultimately leading to the realization of the Group Vision through commitment to "BLUE ACTION 2035" in accordance with the spirit of its shared values, set out in MOL CHARTS.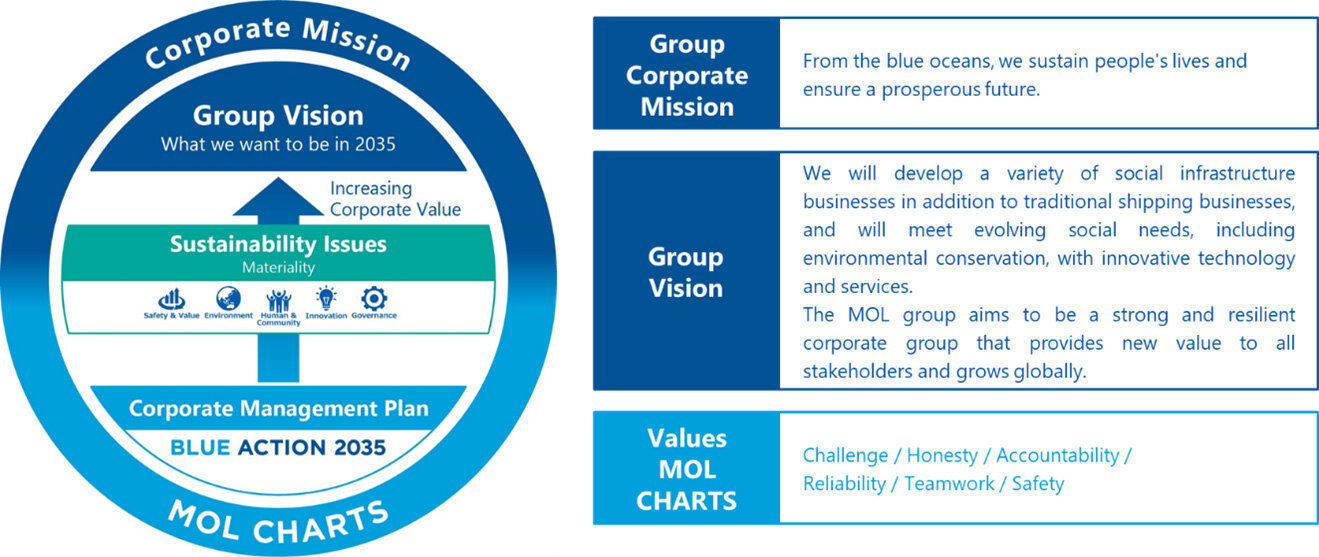 ---
2. Outline of 'BLUE ACTION 2035'
In "BLUE ACTION 2035," MOL set its ideal vision for FY2035 based on the rapidly changing external environment and the MOL Group's advantages accumulated since its foundation. To realize this vision, it will reform its business portfolio into one that can remain profitable even during downturns in the shipping industry, aiming to increase the asset ratio of stable revenue businesses that are highly resilient to fluctuations in the shipping market to 60%.
In addition to the three core strategies (portfolio strategy, regional strategy, and environmental strategy), MOL positions the five highest priority items as core initiatives to address Sustainability Issues.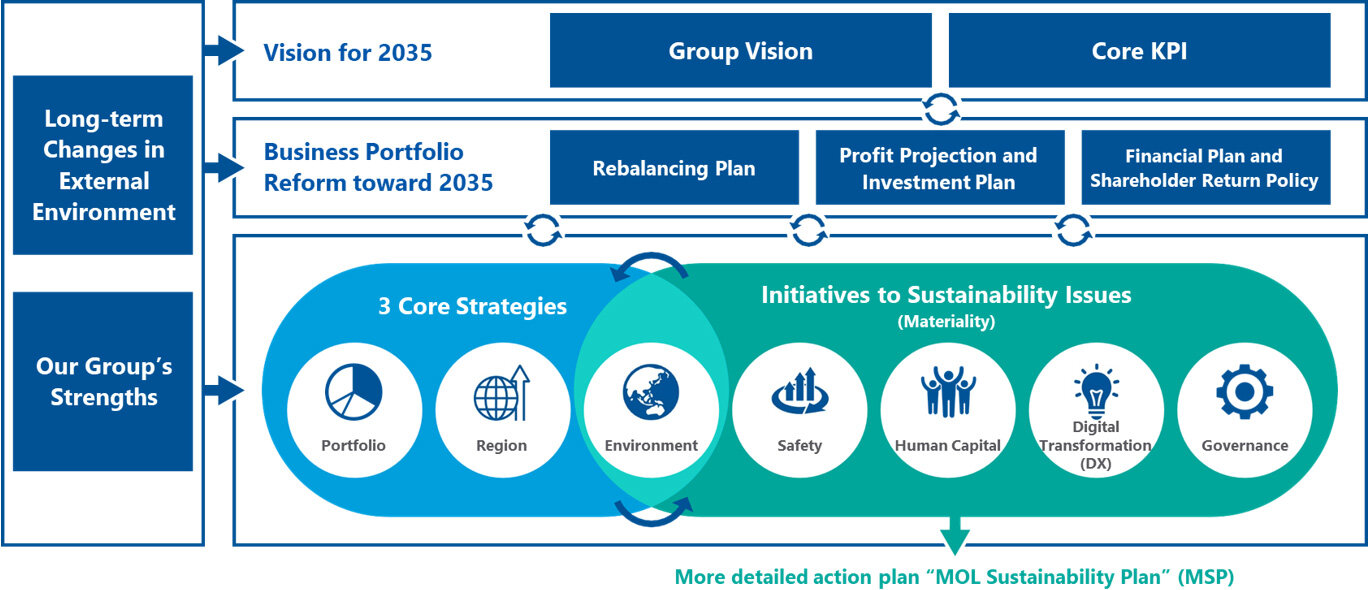 ---
3. Core KPI targets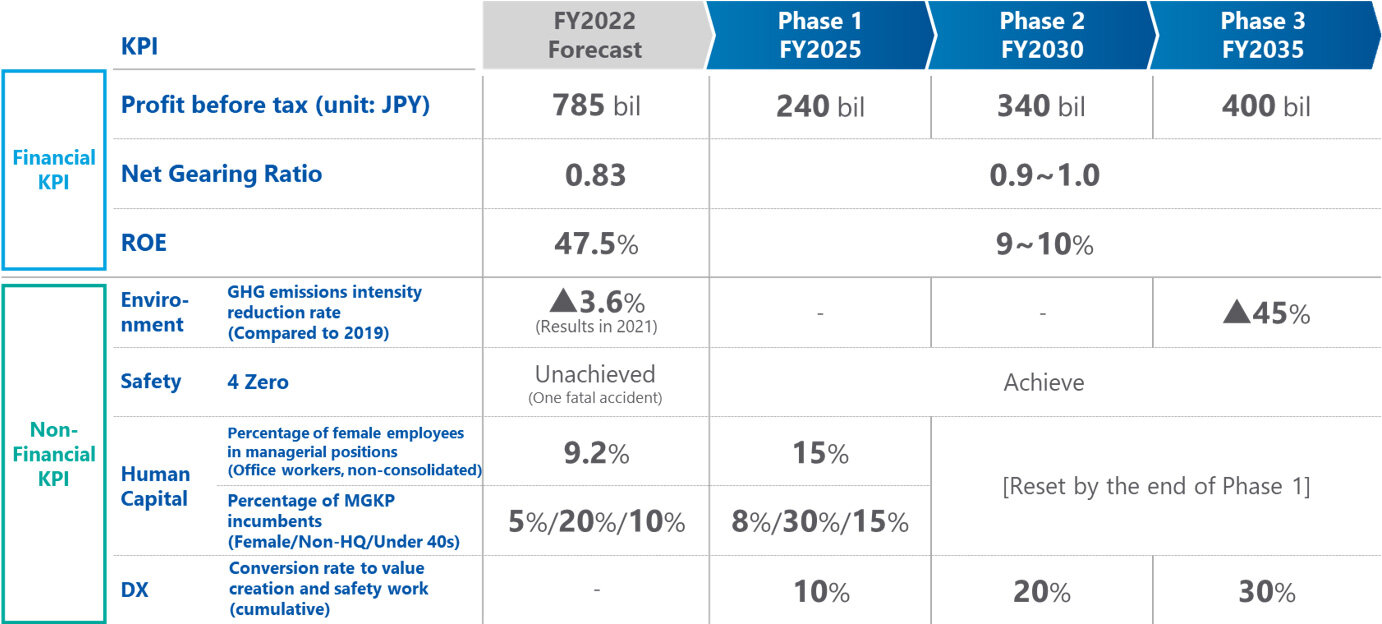 ---
For details of the new management plan "BLUE ACTION 2035," please refer to the explanatory materials on the following URL.
URL: https://www.mol.co.jp/en/ir/management/plan/index.html