September 01, 2023
Mitsui O.S.K. Lines, Ltd.
MOL Logistics Co., Ltd.
TOKYO- Mitsui O.S.K. Lines, Ltd. (MOL; President & CEO: Takeshi Hashimoto; Headquarters: Minato-ku, Tokyo) and its group company MOL Logistics Co., Ltd. (MLG; President: Koichi Yashima; Headquarters: Chiyoda-ku, Tokyo (Note 1)) today announced that MLG began operating a warehouse in Nairobi, the MOL Group's first in Africa, in July 2023.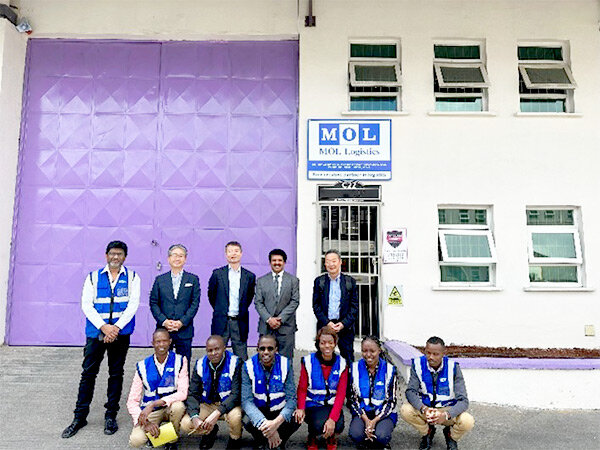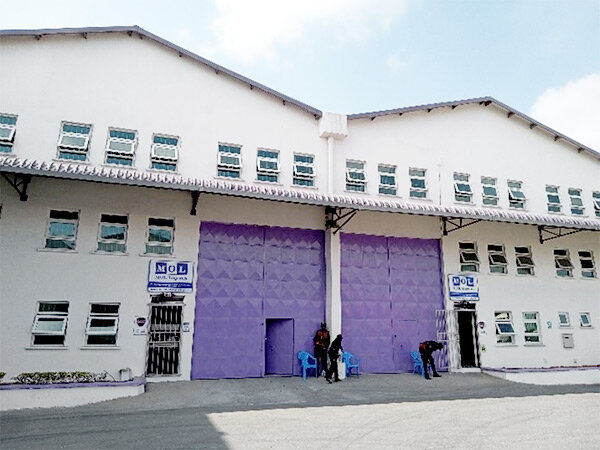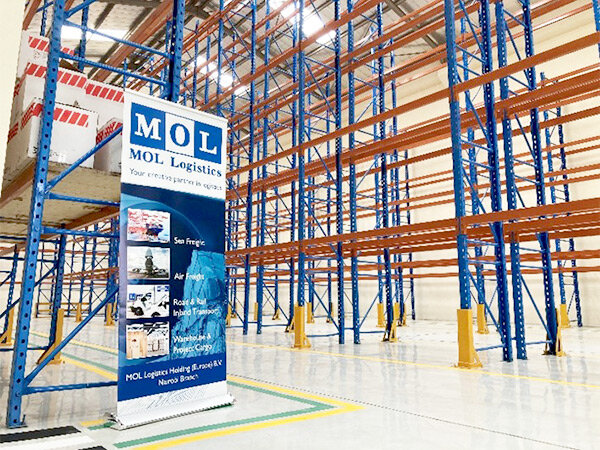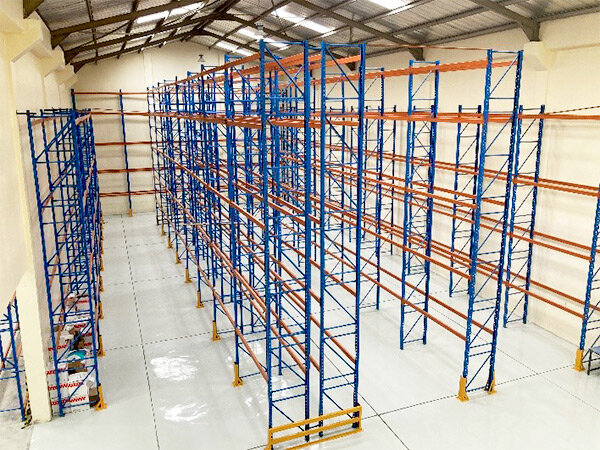 Nairobi Warehouse
MLG's Nairobi Warehouse is licensed to handle food, medicines and liquor as well. It is very conveniently located for international logistics, just a 15-minute drive to Jomo Kenyatta International Airport, Kenya's largest, and adjacent to Nairobi's Inland Container Depot.
The MOL Group's presence in Kenya includes a local subsidiary, MOL Shipping (Kenya) Ltd., and MLG's Nairobi Branch, which also offers ocean and air forwarding service to/from Africa. In May 2023, MOL and General Cargo Service Limited (GCS Velogic; Managing Director: Mehul Bhatt; Headquarters: Nairobi, Republic of Kenya), the logistics subsidiary in Kenya of Velogic, the logistics arm of the Mauritius-based conglomerate Rogers Group, signed a memorandum of understanding (MoU) for a strategic alliance (Note 2), and jointly offer total logistics services including forwarding, customs clearance, warehouse management, and land transport in Kenya and neighboring countries.
The MOL Group will develop and expand new non-shipping businesses such as logistics services in emerging markets, including Africa, as stated in the BLUE ACTION 2035 management plan's portfolio and regional strategies, and will continue to pursue opportunities in Africa.
[Outline of Nairobi Warehouse]
Name
MOL Logistics Holding (Europe) B.V. Nairobi Branch Nairobi Warehouse
URL
State-of-the-art warehouse Nairobi Branche - MOL Logistics Kenya (mol-logistics.co.ke)
* You can also download a brochure about the warehouse from the URL above.
Address
C21 - C22, Atlantis Business Park, Next to ICD,
ICD Road, Embakasi, Nairobi - Kenya
Total floor area
1,620m2
Main functions/ Specifications

General warehouse
Operating hours: 8:00-17:30
CCTV (security camera) 24 hours a day
1 warehouse entrance, 1 warehouse exit
1 electric forklift and 3 handlifts
1,500 racks and floor space

For inquiries regarding
the warehouse, please contact
MOL Logistics Holding (Europe) B.V. Nairobi Branch
Nairobi Warehouse (PIC: Divyesh Vora, Head of Warehouse Operations Kenya)
Email : d.vora@mol-logistics.holding-emea.com
TEL: +254 700 009 900
[Contact information on import/export and intra-African logistics]
Srikaanth Sreenivasan /Doris Makena /Josephine Chumo
Email: sales.nairobi@mol-logistics.holding-emea.com
TEL: +254 720 155 771
(Note 1) MLG has 141 offices and business sites in 26 countries and 189 agent offices in 51 countries worldwide (as of August 2023). For more information, please refer to the following link.
Global Network | MOL Logistics Co., Ltd. (mol-logistics-group.com)
(Note 2) For details on the strategic alliance, please refer to the June 12, 2023 press release:
MOL Group Team up with GCS Velogic, Major Logistics Company Serving East Africa - Enhancing Local and Regional Services - .