September 27, 2023
TOKYO-Mitsui O.S.K. Lines, Ltd. (MOL; President & CEO: Takeshi Hashimoto) today announced the publication of its integrated "MOL Report 2023."
URL: https://www.mol.co.jp/en/ir/data/annual/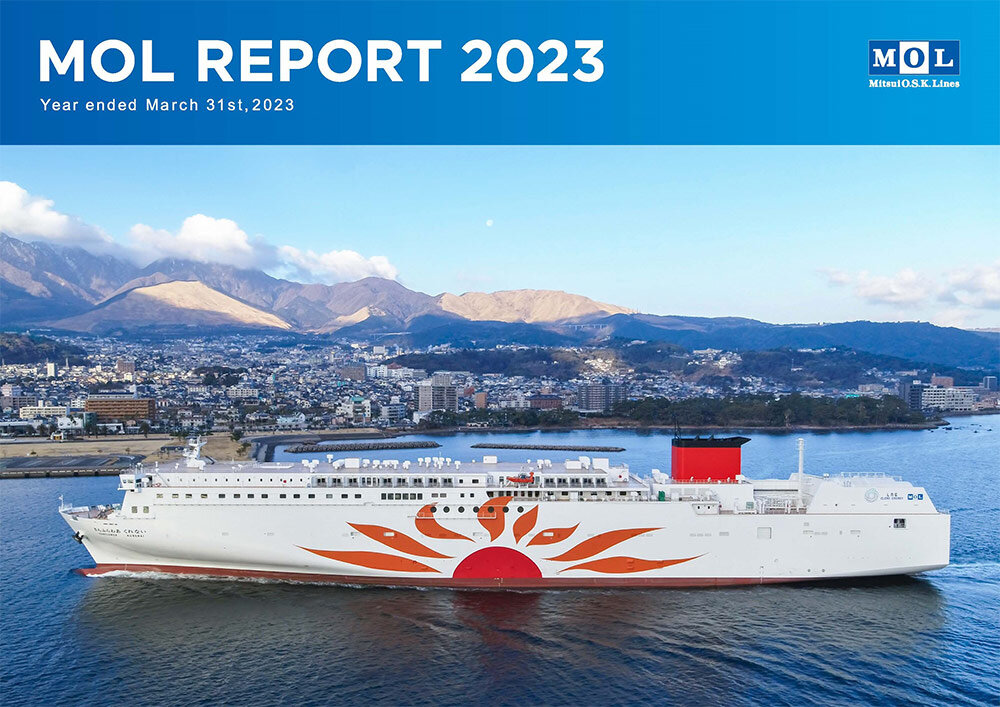 This report is intended to help shareholders, investors, and other stakeholders understand and accept the Group's new mission of "Taking the leap to becoming a global social infrastructure company" and the corporate value it seeks to create, as set forth in its new corporate management plan, BLUE ACTION 2035. While the Company's objective is to reform its portfolio to generate stable profits even when shipping markets are sluggish, the Company has also taken on the challenge of meeting growing environmental needs and expanding its offshore wind power generation-related businesses, and the Company has made every effort to explain in an easy-to-understand manner where it will seek future growth while expanding its strengths in the shipping business, which it has worked on throughout its long history. The report also describes sustainability issues, focusing on priority areas of Safety, Environment, Human Capital, Digital Transformation(DX), and Governance. In particular, the Governance section contains a six-page feature on the Governance Meeting, a direct dialogue between outside directors and shareholders.
Starting this fiscal year, we will only publish the PDF version on our company website. The format has been optimized for easy viewing and intuitive operation on the website.