October 04, 2023
TOKYO-Mitsui O.S.K. Lines, Ltd. (MOL; President & CEO: Takeshi Hashimoto) today announced that the Wind Hunter Project (Note 1), MOL's zero-emission project utilizing wind power and hydrogen, has been selected as a cutting-edge renewable energy project under the "Tokyo Bay eSG Priority Project" (Note 2) for fiscal year 2023.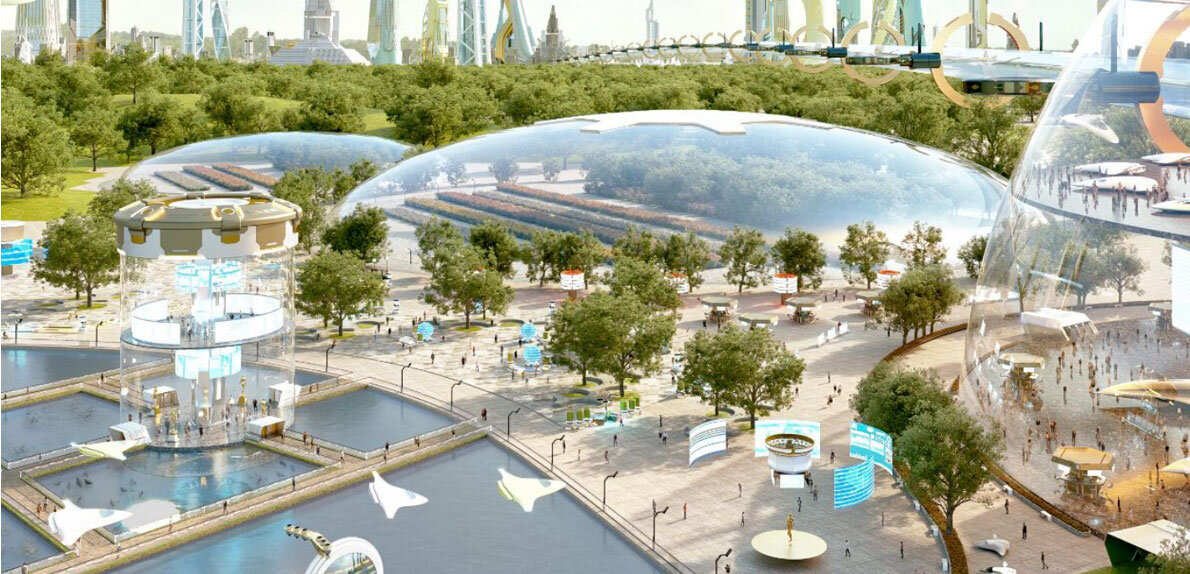 (CG rendering of the Wind Hunter, the ultimate zero-emission ship)
Click the image to view the concept video.
The Tokyo Metropolitan Government is promoting a sustainable city concept that blends "nature" and "convenience" in the Tokyo Bay Area for the next 50 to 100 years. The eSG project aims to realize this concept by utilizing the vast "land, sea, and air" field of the central breakwater area to introduce a variety of cutting-edge technologies to society and create innovations in renewable energy.
MOL will utilize Wind Hunter technology research and development to promote the utilization of hydrogen, with partners (Note 3) and an experimental vessel in Tokyo Bay and areas, such as onboard green hydrogen production using wind as a renewable energy source, onboard hydrogen storage via a hydrogen carrier, transporting to Outer Central Breakwater Reclamation Area of Tokyo Metropolitan Government, onshore supply of hydrogen and usage of hydrogen at shore.
MOL has set the goal of achieving net zero greenhouse gas (GHG) emissions by 2050 in line with the "MOL Group Environmental Vision 2.2," and with the aim to create a sustainable world, it will pursue renewable energy business and the establishment of a clean energy supply chain to contribute to the reduction of GHG emissions not only from its own operations but also from society as a whole.
(Note 1) For details on the Wind Hunter Project, please refer to the following.
[MOL website] Wind Hunter "Shape the future with wind and hydrogen." | BLUE ACTION MOL | Mitsui O.S.K. Lines, Ltd.
[Related press releases]
August 3, 2023: MOL Project to Produce Pure Water for Hydrogen Generation Selected for Shiga Prefecture Subsidy Program - Advancing Wind Hunter Project Harnessing Offshore Wind to Produce Hydrogen for Vessel Propulsion -
(Note 2)
The Tokyo Bay eSG 2023 Priority Project, initiated by the Tokyo Metropolitan Government, is aiming by utilizing the vast "land, sea, and air" field of the central breakwater area to implement cutting-edge technologies in society and is presenting showcase of the future Tokyo. The Tokyo Metropolitan Government will continue to implement projects under the three themes of "next-generation mobility," "cutting-edge renewable energy," and "environmental improvement and resource recycling". The Tokyo Metropolitan Government will provide the necessary fields, and will strongly support the social implementation by coordinating with the national government and other related organizations.
For details on the project, please refer to the following Tokyo Metropolitan Government website.
https://www.tokyobayesg.metro.tokyo.lg.jp/priorityprojects/
(Note 3)
Ouchi Ocean Consultant, Inc., the National Maritime Research Institute (NMRI) of National Institute of Maritime, Port and Aviation Technology (MPAT), Smert Design Co., Ltd., MOL Techno-Trade, Ltd., Graduate School of Frontier Sciences of The University of Tokyo, West Japan Fluid Engineering Laboratory Co., Ltd., Nippon Kaiji Kyokai (ClassNK) and Hrein Energy Inc.
---
MOL Group 5 Sustainability Issues
MOL Group identifies "Sustainability Issues" (Materiality) as our key issues for sustainable growth with society through realization of the Group Vision.
We anticipate this initiative to contribute especially to the realization of "Safety & Value -Provide added value through safe transportation and our social infrastructure business-", "Environment -Conservation for Marine and global environment-", "Human & Community -Contributing to the growth and development of people and communities-", and "Innovation -Innovation for development in marine technology-".