October 04, 2023
TOKYO-Mitsui O.S.K. Lines, Ltd. (MOL; President & CEO: Takeshi Hashimoto) today announced that it has been selected to exhibit in the Japan Pavilion, which will be hosted by the Ministry of the Environment at the 28th Conference of the Parties (COP28) to the United Nations Framework Convention on Climate Change (UNFCCC) to be held in Dubai, United Arab Emirates (UAE) from November 30 to December 12, 2023. MOL is the only shipping company to exhibit in the Japan Pavilion.
The Conference of the Parties (COP) to UNFCCC is an international conference where international organizations, national governments, local governments, NGOs, and businesses gather to discuss international directions and rules for curbing global warming. The COP has been held since 1995, and this year marks the 28th event (COP28). The Japan Pavilion will showcase Japan's exemplary products and services as well as its efforts to address climate change to the world. Under the theme of "Using wind power technology on vessels," MOL will exhibit the "Wind Challenger," its next-generation wind-propelled sail and the green hydrogen-producing vessel "Wind Hunter" (Note 1).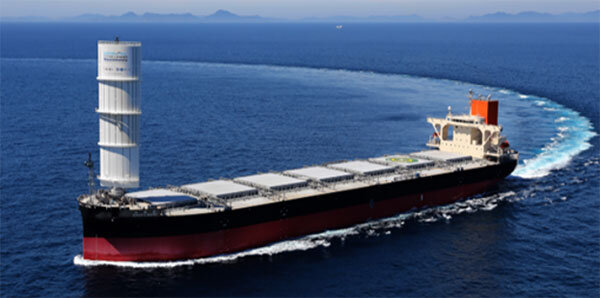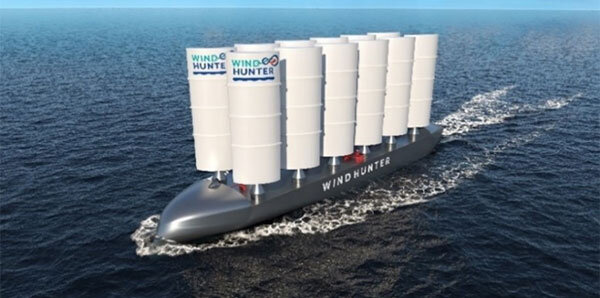 The Wind Challenger was first installed on the SHOFU MARU, a vessel owned and operated by MOL and delivered in October 2022, is slated for installation on 25 vessels by 2030 and 80 by 2035.
The Wind Hunter project aims to develop a large commercial vessel by around 2030, and a demonstration test has been conducted with the aim of creating a new business model for offshore green hydrogen production and energy supply.
MOL Group has established the "MOL Group Environmental Vision 2.2" as a new roadmap to achieve net zero greenhouse gas (GHG) emissions by 2050 and to promote sustainable development of people, society, and the planet. It positions the Wind Challenger and Wind Hunter as initiatives to introduce energy-saving technologies and expand low- and decarbonized businesses. The group will take the exhibition opportunities at the COP28 Japan Pavilion to broadly publicize these technologies and its initiatives, aiming to realize a decarbonized society in cooperation with various partners.
(Note 1) For details, please refer to our press release below.
October 7, 2022: "Delivery of SHOFU MARU, World's First Cargo Vessel equipped with 'Wind Challenger' Hard Sail"
December 9, 2021: "Wind Hunter Project" Zero Emission Ship Sailing by Wind and Hydrogen succeeded in the demonstration experiment by the Yacht "WINZ MARU"
---
MOL Group 5 Sustainability Issues
MOL Group identifies "Sustainability Issues" (Materiality) as our key issues for sustainable growth with society through realization of the Group Vision.
We anticipate this initiative to contribute especially to the realization of "Environment -Conservation for Marine and global environment-" and "Innovation -Innovation for development in marine technology-".