October 05, 2023
TOKYO-Mitsui O.S.K. Lines, Ltd. (MOL; President & CEO: Takeshi Hashimoto) today announced that on September 22, it jointly hosted the 5th Shanghai International LNG Shipping Forum with leading Chinese energy shipping companies COSCO Shipping Energy Transportation Co. (CSET) and China Merchants Energy Shipping Co., Ltd.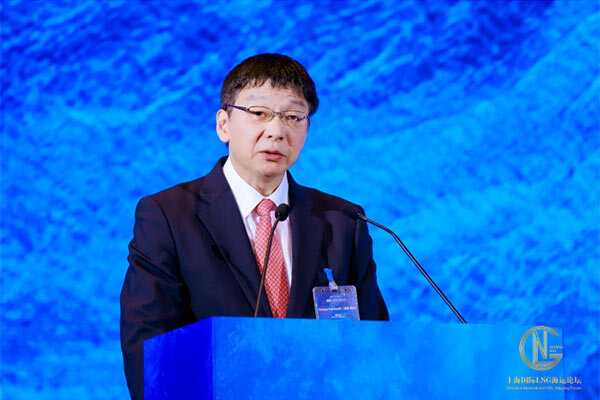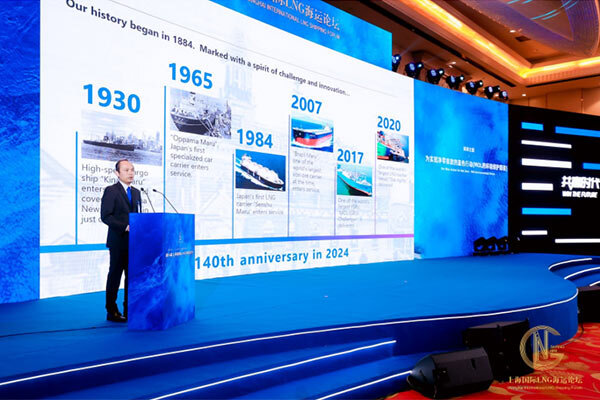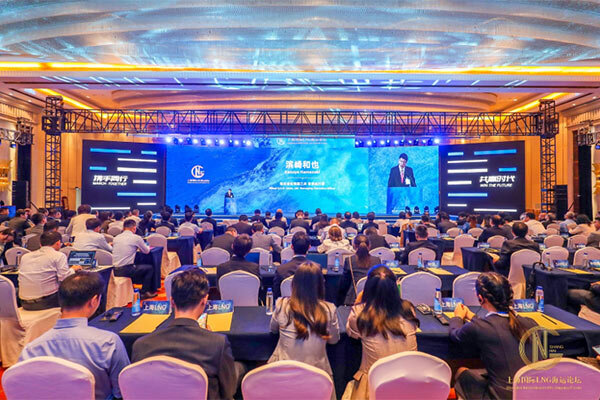 Many leading companies and organizations in LNG industry took part in the annual forum to exchange knowledge and opinions.
The theme of this fifth Forum, "Cooperation and building win-win relationships in the energy supply chain in a new environment" was to promote understanding of the current business environment in the LNG industry, which plays an important role in global greenhouse gas (GHG) reduction.
The forum attracted nearly 200 participants, mainly from within China, and featured speeches and presentations by representatives of leading companies and organizations in the industry. The speakers discussed various topics including the LNG market and the latest technology trends. MOL also gave a presentation on its decarbonization initiative based on the "MOL Group Environmental Vision 2.2" (*1).
MOL, in partnership with forum co-host CSET, has collaborated in many LNG projects, including joint ownership and operation of a total of 17 LNG carriers for the ExxonMobil Project (*2), the SINOPEC Project (*3), and the Yamal Project (*4). It will continually expand its collaborative efforts in the field.
MOL's approach to environmental issues is guided by the "MOL Group Environmental Vision 2.2" (*5), and the group engages in ongoing group-wide efforts to achieve sustainable net zero GHG emissions and realize a decarbonized society. MOL will also contribute to the further growth of the LNG business in China, which is expected to become the world's largest LNG importing country, by further deepening and developing know-how accumulated through partnerships with Chinese companies and current LNG projects.
(*1) For details, please refer to the following.
MOL Group Environmental Vision 2.2 | Sustainability
(*2) Please refer to the March 3, 2010, press release: "MOL Signs a Contract for Long-term Charters of LNG Vessels by ExxonMobil."
(*3) Please refer to the April 30, 2013, press release: "MOL's Participation in China FOB Transportation Project."
(*4) Please refer to the July 9, 2014, press release: "MOL Signs Ship Building Contracts with DSME for Ice Class Carriers" and November 2, 2017, press release: "MOL and China COSCO Shipping Jointly Own 4 LNG Carriers for Russia Yamal LNG Project."
---
MOL Group 5 Sustainability Issues
MOL Group identifies "Sustainability Issues" (Materiality) as our key issues for sustainable growth with society through realization of the Group Vision.
We anticipate this initiative to contribute especially to the realization of "Safety & Value -Provide added value through safe transportation and our social infrastructure business-", "Environment -Conservation for Marine and global environment-"and "Innovation -Innovation for development in marine technology-".