MOL Becomes 1st Japanese Car Carrier Operator to Obtain VSPS Certificate from Australia's Department of Agriculture
September 16, 2020
TOKYO-Mitsui O.S.K. Lines, Ltd. (MOL; President & CEO: Junichiro Ikeda) today announced that it is the first Japanese shipping company certified under the Australia Department of Agriculture's Vessel Seasonal Pest Scheme (VSPS).
The department has reinforced its measures to quarantine vessels calling at Australian ports to prevent the entry of stink bugs, which are harmful to fruit, vegetables, and other agricultural products, and provide for inspections of car carriers and their cargo.
Stink bugs tend to hibernate when the temperature drops below 15°C, and emerge and become more active as the temperature rises. The quarantine and inspection processes are especially important in cases when vessels load cargo during cold weather in the Northern Hemisphere from October through January and then call at Southern Hemisphere ports including Australia, when temperatures are warmer.
MOL has held extensive discussions with various concerned parties including pest insect experts and Australian government officials. As the first Japanese shipping company to acquire VSPS certification, it is reinforcing measures (Note) on car carriers that ply Japan-Australian and South Korea-Australia routes to meet the strict standards set by the Australian government. Smoother quarantine inspections will be anticipated when vessels call at ports in Australia, reducing delays in unloading vehicles and improving service quality for customers.
As a sustainably growing company contributing to Australia's social and economic growth, MOL has an ongoing commitment to initiatives that reduce pest risks to the nation's agricultural industry.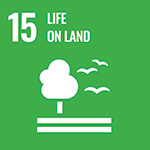 (Note)
Criteria include thoroughness of cleaning inside cargo holds before loading cargo, ensuring appropriate ventilation during cargo loading operations, and thoroughly sharing information about cargo hold inspections and the presence or absence of stink bugs during the voyage with Australian officials.

Furthermore, we aim to limit high risk areas by segregating cargo holds with Insect Nets in order to maximize the number of vehicles that can be unloaded and minimize the risk of schedule delays in unloading operations.