Kobe Shosen Mitsui Building Celebrates Centennial Anniversary of Its Completion
April 20, 2022
TOKYO-Mitsui O.S.K. Lines, Ltd. (MOL; President & CEO: Takeshi Hashimoto) today announced that the Kobe Shosen Mitsui Building (Kobe Building), owned by MOL in Chuo Ward, Kobe, this month marks the centennial anniversary of its completion. To celebrate the milestone, the company produced a commemorative magazine on the history of the building and presented it to Kobe City.
(Click the above to watch the video summarizing the history of the Kobe Building.
The video is only available in Japanese.)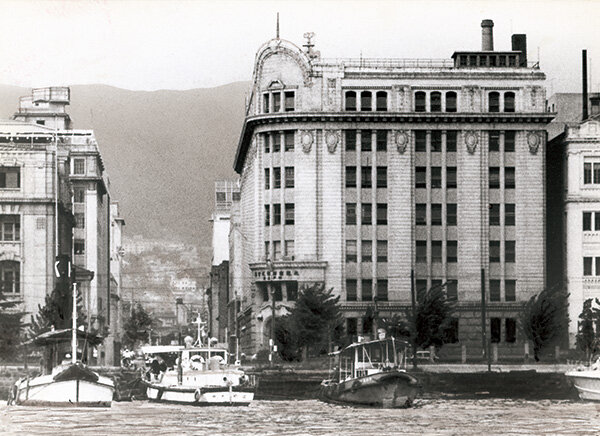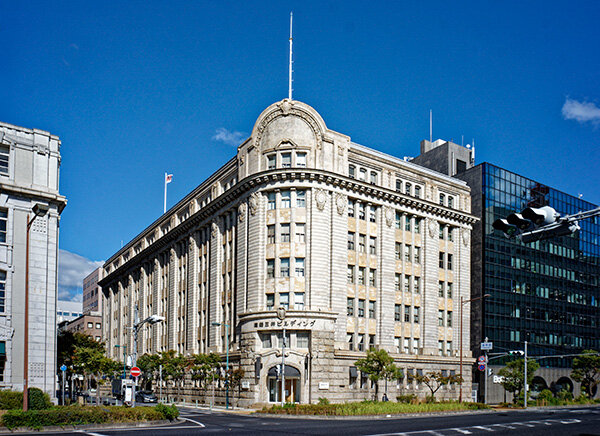 The Kobe Building was completed in 1922 when during a turbulent time that combined the post- First World War recession wind and the rise of Taisho democracy. Since then, it has watched over Japan's growth, with the port city Kobe as the center of the nation's maritime industries. Even today, it has a prominent role as our business base in Kobe.
Setsu Watanabe, a young and energetic architect who later designed the former Daibiru-Honkan Building and the existing Mengyo Kaikan Hall in Osaka, was appointed to design the Kobe Building. Togo Murano, who would go on to become the master of Japanese architecture representing the Showa Era (1926-89), in his 20s at the time, was reportedly a member of the design team. The building is regarded as a prime example of cutting-edge high-rise technology at the time of its construction during the early developmental stage of Japan's building industry, and some of the construction materials were transported from overseas aboard MOL vessels.
After completion, the Kobe Building weathered many raging storms, such as the Second World War, the rise and collapse of Japan's bubble economy, and the Great Hanshin-Awaji Earthquake. After the quake, the building underwent seismic retrofitting work with cutting-edge technology. The building is highly acclaimed as one of the few large-scale office complexes from Japan's Taisho Era (1912-25) to survive with its original exterior intact. In addition, it is familiar to everyone as a landmark of the old settlement, which is a commercial and tourist spot representing Kobe.
Meanwhile, people can view the first-floor lobby from Thursday, April 21 through Tuesday, May 31, (only weekdays, 9:00~16:00), although it is not generally open to the public, except for retail spaces. (Please note that the public opening may be suspended without prior notice.) When visiting, please ask at the reception desk on the first floor, and observe the precautions posted in the hall.