March 17, 2023
Mitsui O.S.K. Lines, Ltd.
Mitsui O.S.K. Passenger Line, Ltd.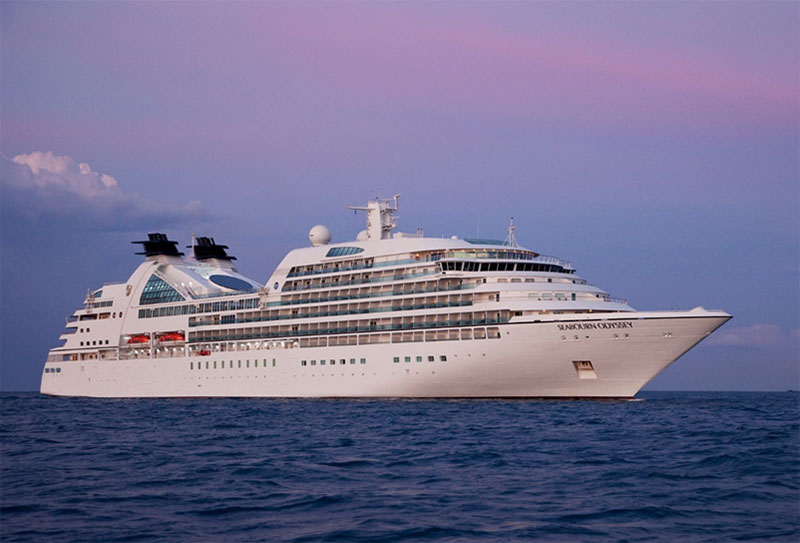 TOKYO-Mitsui O.S.K. Lines, Ltd. (MOL; President & CEO: Takeshi Hashimoto, Headquarters: Minato-ku, Tokyo) today announced that it purchased a 32,000-ton cruise ship, the Seabourn Odyssey, from Seabourn Cruise Line Limited. This luxury class cruise ship has 229 large suite-class passenger cabins, almost all of which have balconies. With two cruise ships, including the Nippon Maru currently in service by Mitsui O.S.K. Passenger Line, Ltd. (MOPAS; President: Yusuke Ueno; Headquarters: Minato-ku, Tokyo), MOL Group will be able to offer a service lineup that meets a wider range of customer needs.
The vessel, which was purchased on Friday, March 17, was immediately chartered back to Seabourn for a year and a half and will start its service and operation under MOPAS by the end of 2024.
Cruise ship business expansion plan brought forward with a new cruise ship lineup
MOL Group positions the cruise ship business as a new growth area, and announced the construction of two 600-passenger newbuild vessels to expand the business in November 2023. The purchase of the new vessel marks an advance move into an expanded cruise business, ahead of the launch of these two new vessels. The group aims to develop a high-quality international service based on a new concept that will enrich people's lives and celebrate the culture of Japan. The decision to purchase the Seabourn Odyssey is key to accelerating our plans by purchasing the most suitable vessel for this purpose.
Prior to MOPAS starting guest service, the vessel will undergo renovations and make its full debut under the MOL Group's ownership and operation.
Regardless of the introduction of this additional ship, Nippon Maru will continue to provide its excellent services as before. By increasing the number of cruise ships operated by MOPAS to two, they will be able to significantly increase the number of departures and arrivals in various parts of Japan and globally, and will be able to provide a wider variety of itineraries and experiences that meet our customers' needs.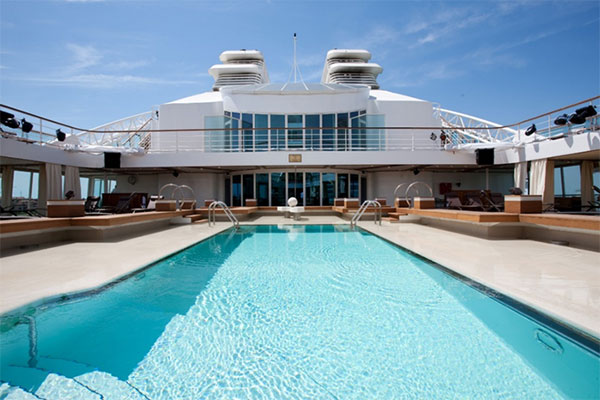 Offering a luxurious service and unique itinerary first to be served in Japan
After launching service by end of 2024, the vessel is planned to operate in waters around Japan. With the adaptability of the vessel's onboard facilities such as dining options from four restaurants, a wide promenade deck, a retractive marina and comfortable suites with a private balcony in all guest rooms, itineraries of various lengths will be developed from round-the-world cruises to short trips which make optimum use of this size of vessel. MOL group will develop services from both hardware and software aspects to create a unique product available to overseas customers as well as its current customer base in Japan.
MOPAS will announce the vessel's new name, cruise packages and prices by the summer of 2023. MOL Group will bring high-quality experiences, backed by cruise ship knowledge and experience cultivated on the Nippon Maru which is highly appreciated for authentic Japanese food and Omotenashi service to the new ship, and offer a world-class level of service, comfort, and luxury aboard Japanese cruise ships.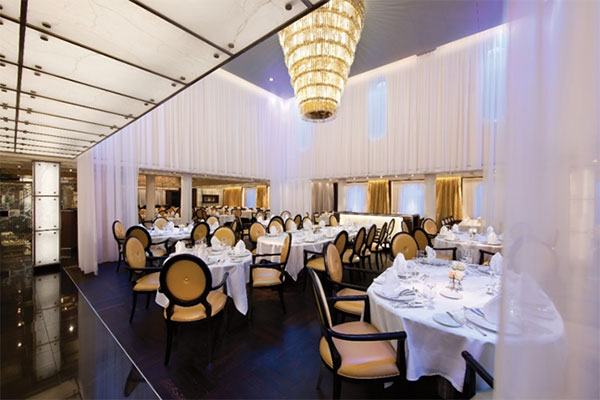 MOL Group to Strengthen its cruise ship business
MOL will establish Headquarters of its Wellbeing & Lifestyle Business starting in April 2023, and a new Cruise Business Innovation Project Unit that will develop and lead the expansion of the cruise ship business. MOPAS and the new organization will work closely together to offer cruise services that will captivate and delight customers with its innovative and exclusive product offerings. In addition, to promote this project from a more global perspective, MOL has decided to appoint a new Senior Executive Advisor, Anthony Kaufman, who has extensive knowledge and expertise in the cruise ship business in the U.S., the hub of the cruise ship industry. Kaufman has held key positions with Carnival, Holland America Group and Princess Cruises, where he played a major role in the development of the inbound and outbound markets in Japan.
[Outline of the vessel]
| | |
| --- | --- |
| | Seabourn Odyssey |
| Gross tonnage | 32,477MT |
| LOA | 198.15M |
| Breadth | 25.6M |
| Passenger cabins | 229 rooms |
| Capacity | 458 pax |
| No. of Restaurants | 4 Restaurants |
| Seller | Seabourn Cruise Line Limited |