March 28, 2023
Mitsui O.S.K. Lines, Ltd. (MOL; President & CEO: Takeshi Hashimoto, Headquarters: Minato-ku, Tokyo) and Rio Tinto, a leading mining and metals company, signed the Designated Owners & Operators (DOO) programme, a Rio Tinto initiative targeted to enhance safety and improve crew welfare in the dry bulk industry.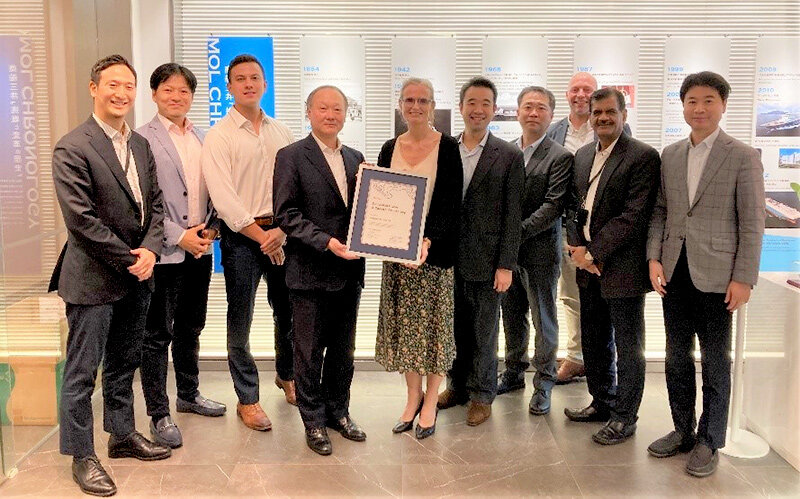 As a foundational member of the DOO programme, MOL had been closely involved in a series of meetings with Rio Tinto in the conceptualisation and design of the programme, leading to MOL's eventual membership, as one of five initial members, in January 2023.
By drawing on existing industry best practices, the DOO programme aims to achieve zero-fatality on ships and improve both safety as well as quality management on ships. It also targets to uplift crew welfare through self-assessment tools that identify areas for improvements with verification by independent nominated parties.
MOL Group includes "S: Safety" in the MOL CHARTS, the Group Values, and regards safety as a top priority. In addition, we identify "Safety & Value" as one of the sustainability issues that we recognise as a priority social issue to be addressed through our business, and have set goals, KPIs and action plans for safety quality. Among its targets, we include the "4 ZEROES" target of zero serious marine incidents, zero oil pollution, zero fatal accidents, and zero serious cargo damage.
Through many initiatives including this programme, the MOL group is continuously working to achieve the highest level of safety in the world.
MOL and Rio Tinto will continue to work together on the stable transportation of resources through safe vessels' operation.
[MOL Group 5 Sustainability Issues]
MOL Group will contribute to realizing a sustainable society by promoting responses to sustainability issues, which are identified as social issues that must be addressed as priorities through its business.
We anticipate this initiative to contribute especially to the realization of "Safety & Value -Provide added value through safe transportation and our social infrastructure business-" and "Human & Community -Contributing to the growth and development of people and communities-".