April 26, 2023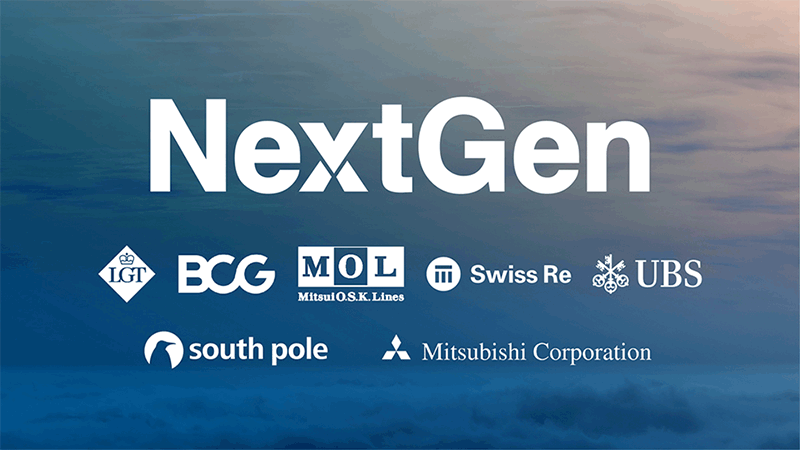 NextGen CDR Facility (NextGen) announces first contracts to purchase carbon dioxide removals (CDRs), demonstrating support for scaling the market for carbon removal and durable long term storage by 2030.
The advance purchase of close to 200K tonnes of CDRs from three projects, including the world's largest Direct Air Capture and Storage (DACS) project and the world's largest technological carbon removal project, demonstrates tangible corporate interest for various CDR technologies that offer long term removal of CO2.
NextGen plans to purchase over one million CDRs by 2025, all of which must be certified under independent ICROA- endorsed standards to ensure carbon project quality.
NextGen, a joint venture between South Pole and Mitsubishi Corporation, includes industry leaders Boston Consulting Group, LGT, Mitsui O.S.K. Lines, Swiss Re, and UBS as founding buyers.
Zurich, 26 April, 2023 - NextGen CDR Facility (NextGen) - a joint venture between global climate project developer and solutions provider, South Pole, and Japanese conglomerate Mitsubishi Corporation – backed by founding buyers Boston Consulting Group, LGT, Mitsui O.S.K. Lines, Swiss Re, and UBS – has announced the advance purchase of 193,125 tonnes of CDRs from carbon removal projects that will constitute the world's largest diversified portfolio of CDRs offering 1000+ years of CO2 storage once delivered.
The advance purchase of carbon removals, which will be registered under ICROA-endorsed certification standards, will include CDRs from the world's largest scale Direct Air Capture and Storage (DACS) project, being developed by 1PointFive in Texas, which is expected to remove and permanently store up to 500k tonnes of carbon dioxide per year once fully operational. NextGen will also purchase CDRs from the world's largest tech carbon removal project, the Summit Carbon Solutions' $5.1bn biomass carbon removal and storage (BiCRS) project being implemented in the Midwestern region of the United States, which will remove over 9M tonnes per year through the capture, transportation and permanent storage of biogenic carbon removals once completed. NextGen will also purchase carbon removal credits from climate tech company Carbo Culture's inaugural high technology biochar project (C1) in Finland. The company is scaling up with the first series of commercial facilities planned to produce high quality biochar to remove and durably store 2.5M tonnes of CDRs by 2030.
NextGen's portfolio establishes market best practice for project standard certification. All projects will be certified and verified under standards endorsed by the International Carbon Reduction and Offset Alliance (ICROA) to ensure an independent third-party assurance that the projects are of the highest environmental integrity and benefit local communities. Strong monitoring, reporting and verification (MRV) standards in the carbon removal industry are vital to ensure that removals approaches only incentivize the creation of high-quality CDR that are additional, measurable and highly durable.
By bringing together high integrity buyers and sellers of ICROA-endorsed certified CDRs, NextGen is helping to create the conditions the market needs to scale: making permanent CDRs accessible for corporate buyers with an average target price of $200 per tonne, enabling risk diversification through a portfolio approach, and providing access to deep market expertise.
Companies in NextGen will have access to a diverse global portfolio of carbon removal technologies and storage solutions, including Biomass Carbon Removal and Storage (BiCRS), Direct Air Capture and Storage (DACS), Enhanced Weathering, High-Temperature Biochar and Product Mineralization – allowing them to demonstrate and operationalize commitments to long-term CDRs, while addressing the challenge that technology companies face in urgently scaling their projects.
<NextGen CDR Facility>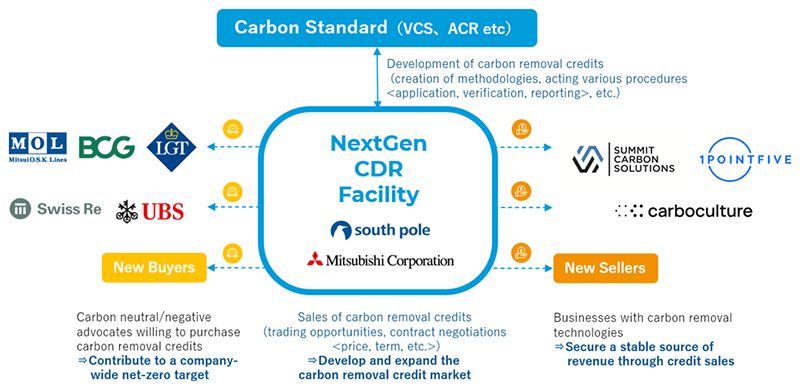 In March 2023, the IPCC Synthesis Report underscored that global rates of CDR deployment are "far below" those necessary to limit global warming to 1.5°C*. However, the market has not yet scaled to a level close to what the IPCC deems as necessary for a safe and sustainable future.
Today's announcement marks a major milestone in building a scalable market for durable stored CDRs, representing 25% of all purchases to date according to industry data source CDR.FYI. Creditworthy CDR purchases from large projects providing long-term storage will remove significant volumes of atmospheric and biogenic CO2 in the next few years, while helping companies to secure the financing needed to ensure these projects can be built and scaled up to the highest standards. These projects represent NextGen's first advance purchase of a targeted one million CDRs by 2025 that can be realized by 2030 to deliver significant climate impact. Further details on the portfolio will be featured at the Carbon Unbound conference on May 11 in NYC.
"Permanently removing carbon dioxide from the atmosphere at scale is vital to achieving net-zero by 2050 and meeting the Paris agreement. We are proud to be an anchor buyer in the NextGen Facility and support pioneering carbon removal technologies that are removing emissions now. This key milestone announced today is another important step to unlock the potential of breakthrough climate technologies," says David Webb, Chief Sustainability Officer, at Boston Consulting Group.
"The launch of NextGen with three promising, innovative projects is an important milestone - for us as a founding buyer as well. We are convinced that Carbon Dioxide Removal (CDR) is one of the solutions crucial to achieving our climate goals. We can only make progress towards our goal of net-zero with scalable solutions, concerted action and investments in the right projects can. NextGen offers the right model to do so", says H.S.H. Prince Max von und zu Liechtenstein, Chairman LGT.
"We are delighted to be making solid progress on our climate journey by purchasing Carbon Dioxide Removals (CDRs) and supporting pioneering carbon removal technologies. To achieve our net-zero emissions by 2050, reducing our emissions in accordance with the science-based abatement curve is a must and our priority; however, it is no longer enough. We will support climate actions beyond our value chain by purchasing CDRs and add to our chances of keeping 1.5 ℃ within our reach. In this way, we will contribute to sustainable growth for people, society, and the planet, for all life in the next generation," says Takeshi Hashimoto, President & CEO of Mitsui O.S.K. Lines, Ltd.
"Development of CDRs is essential for net-zero emissions by 2050, and we are proud to be part of the great achievement announced by NextGen. Our team contributes to NextGen's further development by leveraging our insight and network in the global CDR businesses. Mitsubishi Corporation will further strengthen our commitment to the sustainable future and continue the contribution for environmental protection through innovation and collaboration," says Masaru Saito, EVP, Next-Generation Energy Business, Mitsubishi Corporation.
"NextGen's ambition to scale the market has taken a major step forward following these initial CDR purchases and puts us on a clear pathway to realize our target of 1M durably stored tonnes of CO2 by 2025. Not only will these advance purchases establish a quality standard by ensuring independent certification of technological carbon removals, these commitments from our buyers will unlock financing for many emerging CDR projects and technologies that now have a clear route-to-market for removing historical emissions," says Philip Moss, Chairman of NextGen and Global Director, Tech Carbon Removals, at South Pole.
"Today's announcement is another exciting step in making carbon dioxide removal a scalable reality. Offering certainty as an anchor buyer is one of the ways UBS is supporting the development of innovative climate technologies. We are committed to working in partnership on the solutions we need to achieve net-zero emissions by 2050," says Michael Baldinger, UBS Chief Sustainability Officer.
"Large-scale Direct Air Capture is a vital technology to accelerate the world's path to net zero emissions. We believe transparent, high-integrity and, high-durability CDRs are a necessary carbon removal solution to help achieve global climate targets," says Michael Avery, President and General Manager, 1PointFive.
"A few years ago, very few people were buying carbon removal. This is a clear market signal that high quality removals are here to stay. NextGen's commitment will be catalytic for the industry," says Tim Preisenhammer, director of carbon markets, Carbo Culture.
"The world is waking up to the need of radical emission reductions and carbon removal today to reach net zero. The NextGen facility led by South Pole and Mitsubishi is a best practice example, and shows the catalytic effect of bankable offtake contracts in financing this critically needed infrastructure," says Henrietta Moon, CEO of Carbo Culture.
"Global carbon markets are experiencing a dramatic shift as buyers favor investment in high-quality Carbon Dioxide Removals from transformative projects that help achieve long-term environmental protection goals," says Jim Pirolli, Chief Commercial Officer at Summit Carbon Solutions. "Through this landmark purchase of CDRs, NextGen and their founding partners have taken a bold step to accelerate the implementation of the technologies and infrastructure required to permanently remove carbon dioxide from the atmosphere at a meaningful scale. We are thrilled that CDRs from our biomass carbon removal and storage project were selected for one of the largest, most important transactions of carbon removals in history."
"This is a historic announcement for Summit Carbon Solutions," says Lee Blank, CEO of Summit Carbon Solutions. "The voluntary carbon market is a powerful tool when financing carbon removal projects, achieving meaningful reductions in greenhouse gas emissions, and improving long-term environmental outcomes. Commitments from organizations like NextGen are key in ensuring the success of significant, innovative projects like Summit Carbon Solutions."
< Summit Carbon Solutions >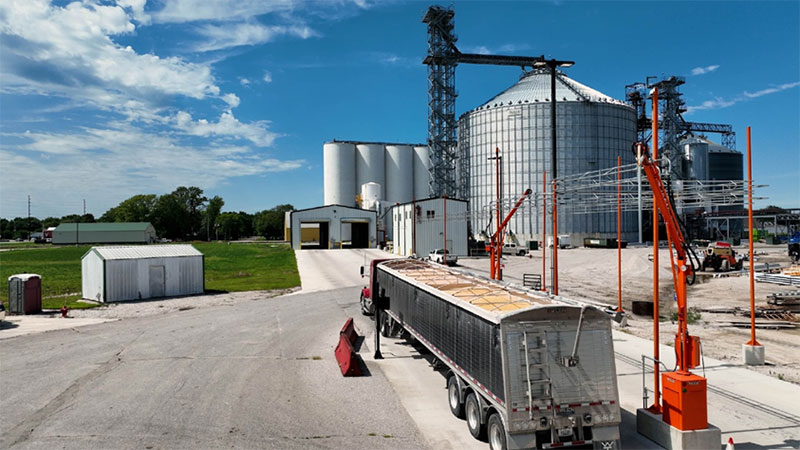 < 1PointFive >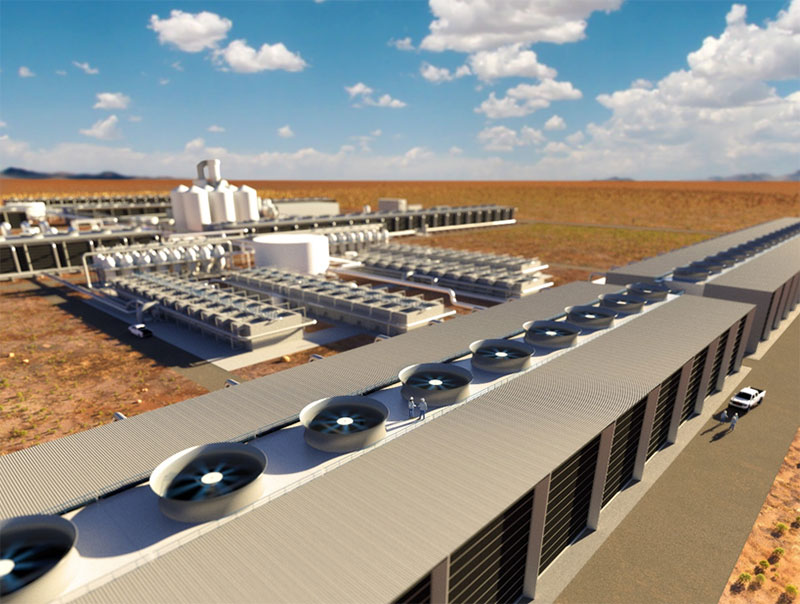 < Carbo Culture >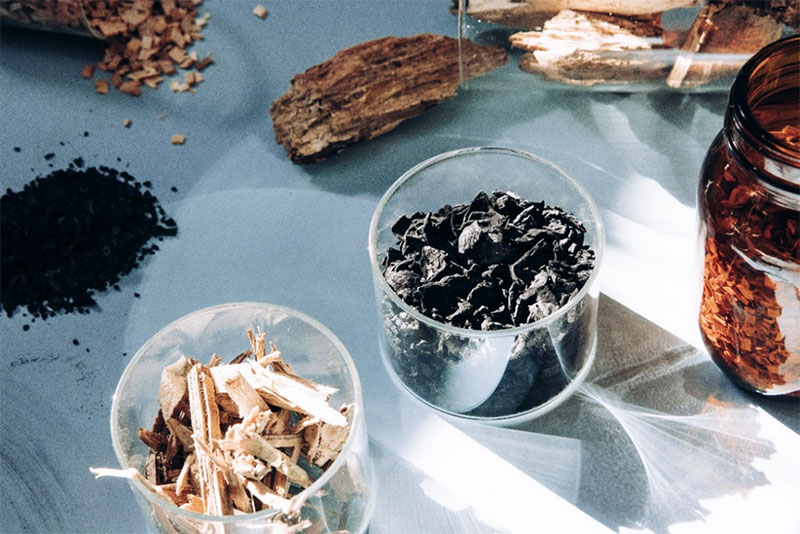 Notes to Editors
* According to the IPCC Special Report "Global Warming of 1.5°C" (SR15) there is an urgent need to scale up efforts to remove carbon from the atmosphere in order to achieve the 100-1,000 Gt of carbon removals by 2050 required to keep global warming within 1.5°C. If we are to reach net zero GHG emissions by 2050, we will require both nature-based and technological solutions in addition to steep decarbonisation and emissions avoidance efforts (such as forest conservation).
* According to the latest State of Carbon Dioxide Removal, an additional 1GT of additional removals will need to take place every year between now and 2030 – almost double current removals that are primarily nature based.
What makes NextGen unique
Ambition: NextGen aims to contract over a million tonnes of certified technological carbon removals (CDRs) from projects that will be operational by 2025
Quality: Credible, verifiable quality CDRs that can meet emerging methodologies under ICROA-approved standards to satisfy corporate net zero requirements.
Price & accessibility: A target average price of $200 per tonne, to demonstrate that removals can be delivered at a price that aligns with corporate procurement targets
Delivery: Dedicated team to optimize delivery through active due diligence, portfolio diversification and experienced monitoring experts
Pipeline: Companies joining the facility will have access to an curated portfolio of projects across a range of technologies, including Biomass Carbon Removal and Storage (BiCRS), Direct Air Capture and Storage (DACS), Enhanced Weathering, High-Temperature Biochar and Product Mineralization
Design: Innovative model that allows leading corporations to secure CDR supply on a long term basis, and to vet each project before inclusion.
About the NextGen CDR Facility
The NextGen CDR Facility (NextGen) brings technical expertise and global networks together to unlock the potential of large-scale technical carbon removal. It holds the ambition of purchasing over one million certified carbon removal credits by 2025. The establishment of NextGen follows South Pole's approval as an Implementing Partner of the First Movers Coalition (FMC). Its development was strongly influenced by the Carbon Removal Climate Action Group of the World Economic Forum Alliance of CEO Climate Leaders. NextGen will purchase technical CDRs from projects using a range of technological approaches that offer significant potential to scale, including BiRCS, DACCS, biochar, enhanced weathering, high-temperature biochar, and product mineralization.
NextGen is a partnership between global climate project developer and solutions provider, South Pole, and Japanese conglomerate Mitsubishi Corporation – backed by founding buyers Boston Consulting Group, LGT, Mitsui O.S.K. Lines, Swiss Re, and UBS.