June 13, 2023
TOKYO-Mitsui O.S.K. Lines, Ltd. (MOL; President & CEO: Takeshi Hashimoto) today announced that five nautical officers dispatched by Taiwan International Windpower Training Corporation Ltd. (TIWTC) (Note 1), a state-owned offshore wind industry training provider in Taiwan, began training on a dynamic positioning (DP) simulator (Note 2) owned by MOL and MOL Marine & Engineering Co., Ltd. (MOLMEC; President: Takashi Nakashima; Headquarters: Minato-ku, Tokyo). A total of about 20 TIWTC officers will participate in DP operation training programs offered by MOLMEC at MOL DPTC from fiscal year (FY) 2023 to 2024. This is the first time that an overseas organization is participating in the training programs at MOL DPTC, and the MOL Group will continue to offer opportunities for training that can contribute to offshore businesses, including offshore wind power business, both domestically and internationally, within and outside the group.
DP operation is an essential skill that is widely required in the installation and post-installation maintenance of offshore wind farms, as well as for offshore support vessels. The rapid growth of the offshore wind power sector in the Asia-Pacific region, including Taiwan, has increased the demand for Nautical officers and Marine Engineers who can safely and efficiently operate DP systems. MOL and MOLMEC will meet that demand by providing training to officers from Taiwan and other parts of the world.
MOLMEC President Takashi Nakashima said, "We are honored to be partnering with TIWTC on this collaboration that will lead to the development of Taiwan's offshore wind power industry. In our group management plan, "BLUE ACTION 2035," MOL Group is committed to accumulating experience in offshore wind power generation in Taiwan and participating in associated projects, as a specific action plan in the offshore wind power sector. This would be an example that the collaboration embodies our commitment. MOL Group will continue to contribute to the safe operation of specialized vessels for offshore wind power generation and offshore development, which are expected to increase in the future, to ensure the safety of construction work, and to secure and train highly skilled DP operators in Japan and overseas, within and outside the group, including the offshore sectors associated staffs with or without seafarer qualifications.
TIWTC General Manager Vincent Tsai said, "We are pleased to be working with MOL and MOLMEC. We are also pleased that Taiwanese officers will be trained by MOLMEC in DP training courses certified by The Nautical Institute (NI; Headquarters: the U.K.) (Note 3). The courses are essential for Taiwanese officers to improve their skills and become advanced NI-certified DP operators working in the global offshore wind market."
MOL Group is broadly involved in the value chain of the offshore wind power business, which is expected to be a critical measure for renewable energy and will contribute not only to its own group but also to the decarbonization of society.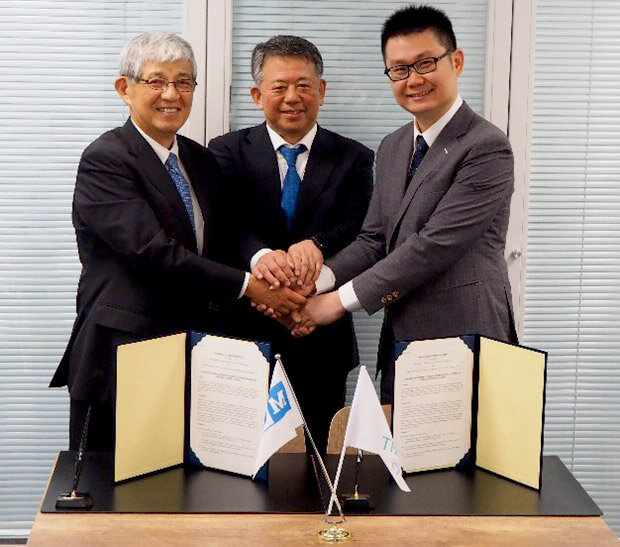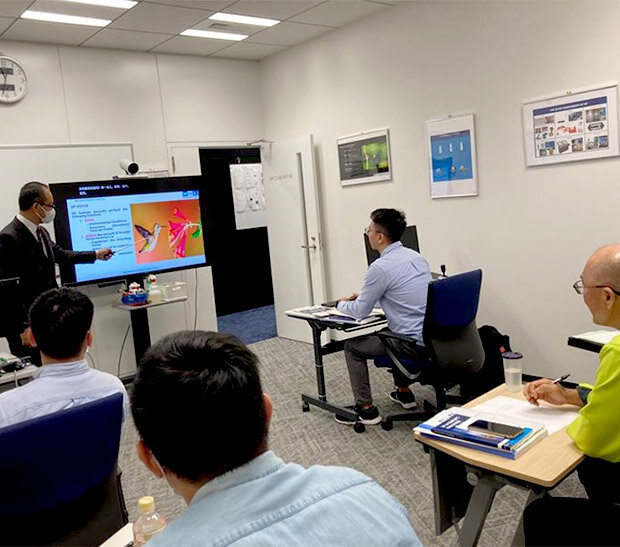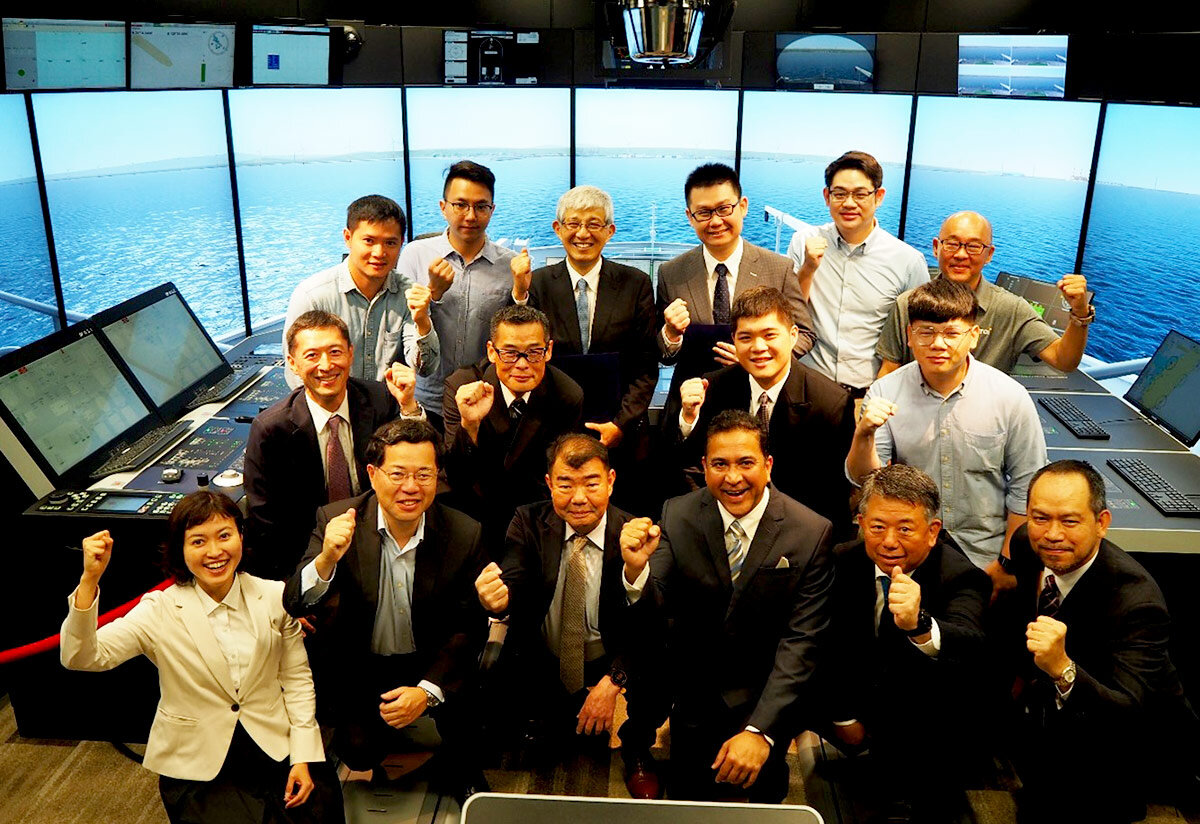 (Note 1) DP operation can automatically calculate external forces such as wind and currents, hold the vessel at a fixed point, and navigate along a predetermined route. It is essential for cable-laying vessels that stay at one point on the sea, offshore wind power related special-purpose vessels, and submarine oil field related offshore vessels.
For more information on DP operation training programs and the DP simulator used for the programs, please refer to the following press releases.
(Note 2) Taiwan International Windpower Training Corporation Ltd. (TIWTC), is the first Global Wind Organisation (GWO) certified company in Taiwan providing global standard training for the offshore wind industry. TIWTC was established in May 2018, backed by investments from six companies including Taiwan International Ports Co., Ltd, Taiwan Power Company, Cwind Taiwan Co., Ltd., CSBC Corporation Taiwan, China Steel Corporation, and Synera Renewable Energy Co., Ltd.
Website: https://tiwtc.com/ Email: tiwtcservice@tiwtc.com
(Note 3) The MOL and MOLMEC-owned DP Training Center is the first NI-certified training center in Japan. NI is an institute that issues internationally recognized licenses for DP operators.
---
MOL Group 5 Sustainability Issues
MOL Group will contribute to realizing a sustainable society by promoting responses to sustainability issues, which are identified as social issues that must be addressed as priorities through its business.
We anticipate this initiative to contribute especially to the realization of "Safety & Value -Provide added value through safe transportation and our social infrastructure business-", "Environment -Conservation for Marine and global environment-", and "Innovation -Innovation for development in marine technology-

<Related Offshore Wind Power Business Domain>