June 14, 2023
TOKYO-Mitsui O.S.K. Lines, Ltd. (MOL; President & CEO: Takeshi Hashimoto) today announced that the MOL FSRU Challenger, the world's largest floating storage and regasification unit (FSRU)(Note 1), owned by its wholly owned subsidiary MOL FSRU Terminal (Hong Kong) Limited, has received the first LNG for Hong Kong in a commissioning process  for an LNG import project (the project). The project will soon begin commercial operation and supply gas to power plants in Hong Kong. The name of the FSRU will be changed to the Bauhinia Spirit.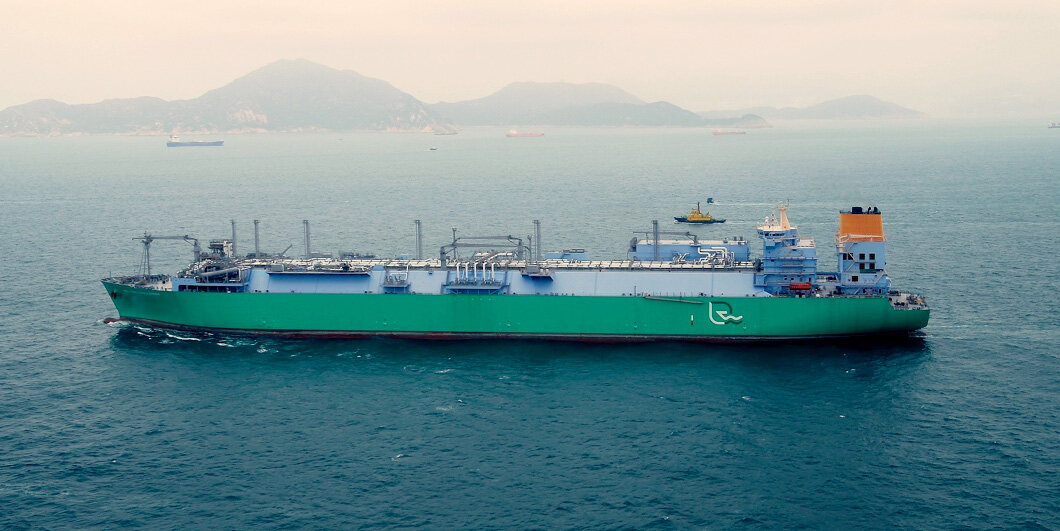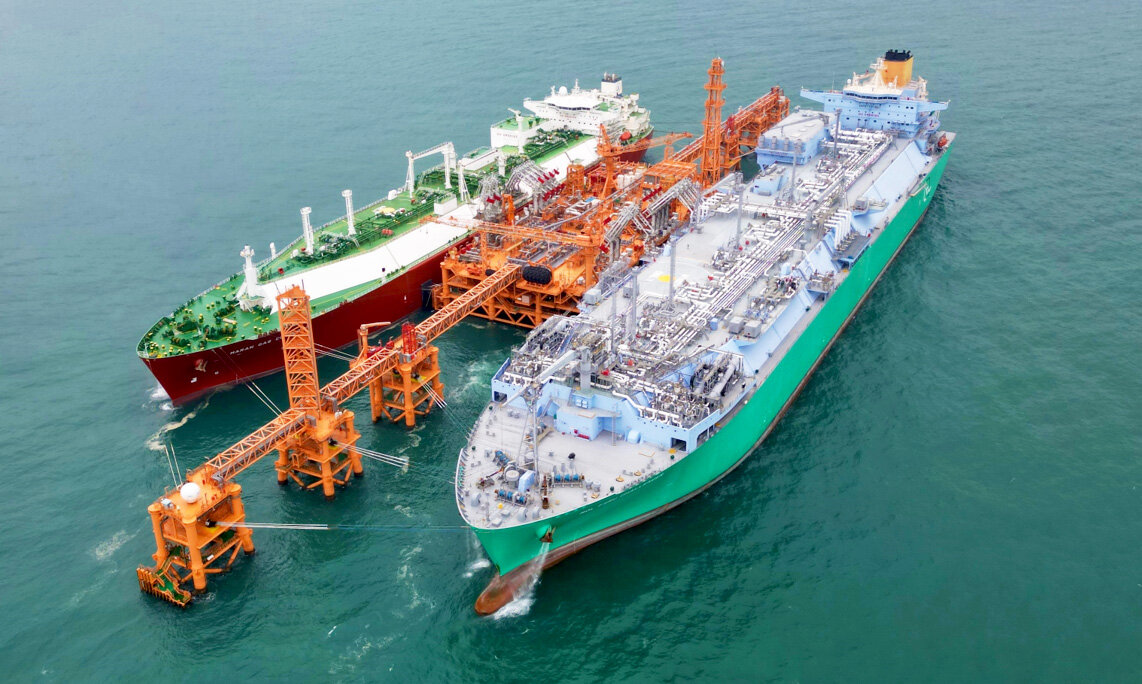 The FSRU will be operated in the southern waters of Hong Kong (east of Soko Archipelago) under a long-term charter to Hong Kong LNG Terminal Limited (Note 2), which was jointly established by two local power companies in Hong Kong, namely CLP Power Hong Kong Limited (CLP Power), and The Hongkong Electric Company, Limited (HK Electric). The FSRU will regasify LNG and supply natural gas via two subsea pipelines to CLP Power's Black Point Power Station and HK Electric's Lamma Power Station. MOL FSRU Terminal (Hong Kong) Limited will provide not only FSRU's operation, but also jetty operation and maintenance services and port-related services.
Through the project, MOL will contribute to the achievement of the Hong Kong government's decarbonisation and air quality improvement targets by realizing the first LNG import project in Hong Kong and by significantly increasing the proportion of low-carbon power generation. Furthermore, leveraging the knowledge and expertise acquired through the project, MOL aims to become more deeply involved in various value chains from upstream to downstream in the clean energy industry, not limited to transport services.
MOL Group Vision is to develop various social infrastructure businesses centered on the ocean shipping business and meet the changing needs of society, including environmental conservation, through the evolution of technology and services. In addition to the MOL Group Vision, the investment is also consistent with the expansion of offshore and non-shipping businesses set forth in the "BLUE ACTION 2035" management plan, as well as the "MOL Group Environmental Vision 2.2," which calls for measures to "Expand Low-carbon/decarbonized business by leveraging the Group's collective strengths." With these contributions to the sustainable development of society and the preservation of nature, from the blue oceans, we sustain people's lives and ensure a prosperous future.
[Outline of the FSRU]
Length: 345.00m
Breadth: 55.00m
LNG storage capacity: 263,000 m3
Regas discharging capacity: 800 MMscfd
(Note 1) FSRU stands for Floating Storage and Regasification Unit. FSRUs have the capability to regasify LNG at sea and deliver gas under high pressure to onshore pipelines and facilities.
(Note 2) Hong Kong LNG Terminal Limited will construct and own the terminal jetty and subsea pipelines for the project, as well as charter the FSRU.
---
MOL Group 5 Sustainability Issues
MOL Group will contribute to realizing a sustainable society by promoting responses to sustainability issues, which are identified as social issues that must be addressed as priorities through its business.
We anticipate this initiative to contribute especially to the realization of "Safety & Value -Provide added value through safe transportation and our social infrastructure business-", "Environment -Conservation for Marine and global environment-," "Human & Community -Contributing to the growth and development of people and communities-," and "Innovation -Innovation for development in marine technology-".