June 27, 2023
TOKYO-Mitsui O.S.K. Lines, Ltd. (MOL; President & CEO: Takeshi Hashimoto) today announced that the company has been selected by the Japanese government's New Energy and Industrial Technology Development Organization (NEDO) for a project of the research and development of a multi-purpose and multi-terminal hIGH voltage direct current Transmission system (RIGHT Project).(Note 1)
It is necessary to strengthen the nation's power system to transmit electricity from Hokkaido and the coast of the Sea of Japan, which are suitable for offshore wind power generation, to areas with great demand for electricity, so long-distance transmission methods using ocean routes are considered promising.
In this project, MOL, Sumitomo Electric Industries, Ltd., Furukawa Electric Co., Ltd., and Nippon Yusen Kabushiki Kaisha (NYK) will jointly develop a method for power transmission cables and a vessel for laying and splicing power transmission cables.
MOL is in charge of developing vessels (cable splicing vessels) to splice transmission cables over long distances and support vessels (cable burying support vessels) for burying cables in the seabed to prevent damage. (Note 2) Based on its experience in DC subsea power transmission cable technology, MOL will contribute to the development of domestic offshore wind power-related businesses and the achievement of the renewable energy ratio in 2030 (around 36%-38%) as set forth in the Japanese government's "Sixth Strategic Energy Plan."
In line with the "MOL Group Environmental Vision 2.2," the group will contribute to the stable supply of renewable energy to create a sustainable world, and promote the reduction of various impacts on the global environment, such as the protection of natural capital and biodiversity, and addressing climate change.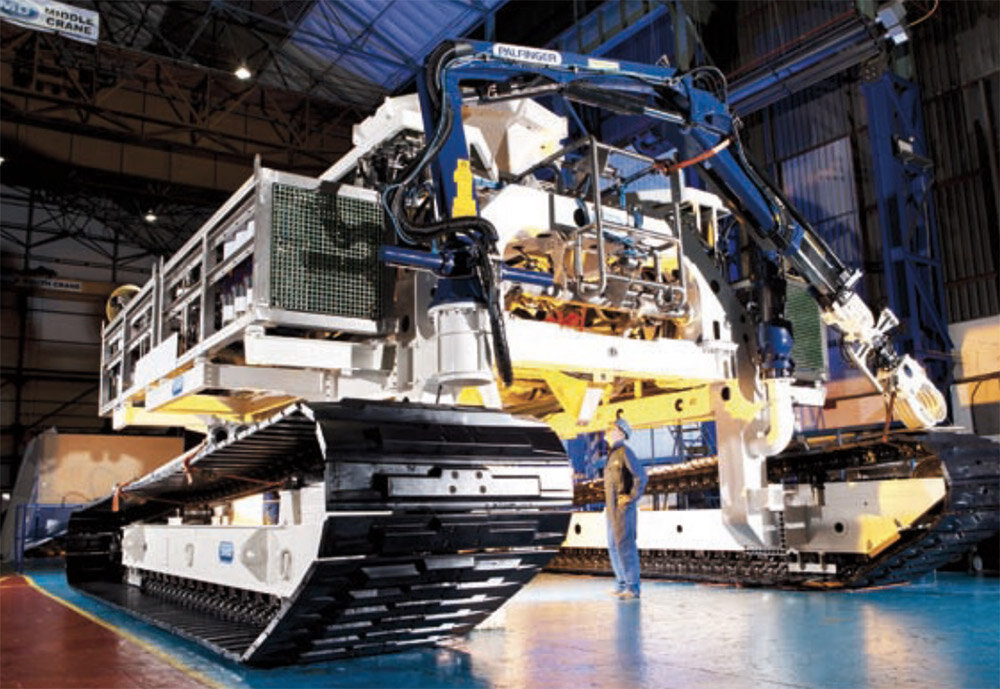 (Note 1) This project aims to shorten the construction period and reduce the cost of grid enhancement by developing technologies for the installation of subsea direct current (DC) transmission cables, which are a promising method of transmitting electricity from suitable wind power generation sites to major demand areas, with the aim of expanding the introduction of wind power generation using offshore and remote islands.
(Note 2) [About cable splicing and cable burying support vessels]
Both are designated in this project. Transmission cables laid on the seafloor cover long distances. Therefore, support vessels are needed to splice the cables that will be laid multiple times at sea; these are called splicing vessels. In addition, the cables are buried in the seabed to keep them from being damaged by vessel anchors, fishing nets, and so on. This process is mainly carried out using remotely operated vehicles (ROVs), and the work vessel that serves as the mother ship for the ROVs and is responsible for placing the ROVs on the seafloor and retrieving it is called a cable burying support vessel.
Selected Themes
(1) Project name:
Research and development of a multi-purpose and multi-terminal hIGH voltage direct current Transmission system (RIGHT Project)
Research and development of methods for cable protection pipe installation, etc. and research and development of underlying technology for new cable laying vessels, etc.
(2) Budget: About ¥1.0 billion (FY2023)
(3) Period: FY2023 ~ FY2025 (planned)
(4) Project member companies:
Mitsui O.S.K. Lines, Ltd.
Sumitomo Electric Industries, Ltd.
Furukawa Electric Co., Ltd.
Nippon Yusen Kabushiki Kaisha
(5) Details/Tasks
[MOL Group Offshore Wind Power-Related Business]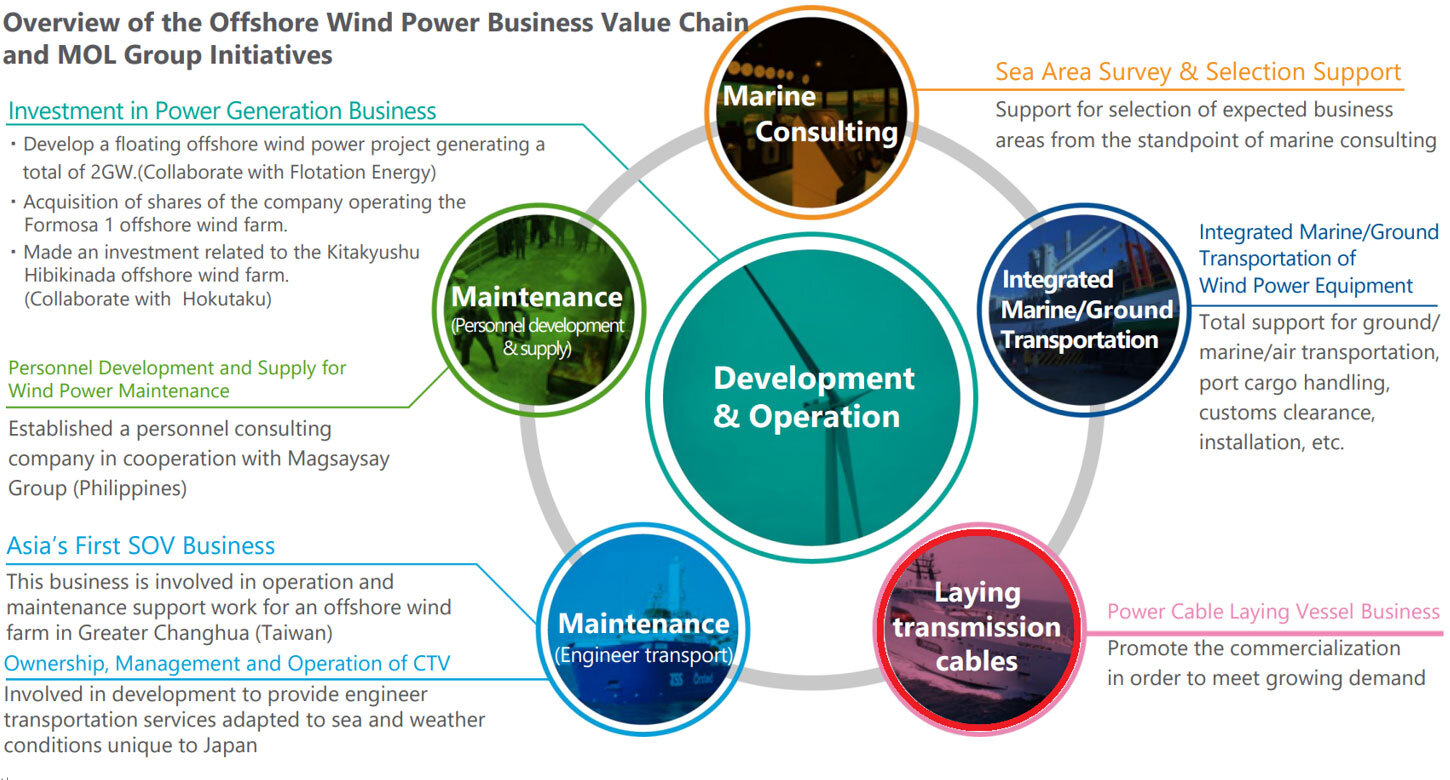 ---
MOL Group 5 Sustainability Issues
MOL Group will contribute to realizing a sustainable society by promoting responses to sustainability issues, which are identified as social issues that must be addressed as priorities through its business.
We anticipate this initiative to contribute especially to the realization of "Safety & Value -Provide added value through safe transportation and our social infrastructure business-", "Environment -Conservation for Marine and global environment-", "Innovation -Innovation for development in marine technology-".