July 24, 2023
TOKYO-Mitsui O.S.K. Lines, Ltd. (MOL; President & CEO: Takeshi Hashimoto) today announced that the subsea cable-laying ship (Note 1) KDDI Cable Infinity, operated and managed by its wholly-owned subsidiary MOL Marine & Engineering Co., Ltd. (MOLMEC), rescued a person who had fallen from another ship that was about to land nearby while anchored at the Kitakyushu Tanoura Quay on May 26.
For this effort, the ship received a commendation from the Moji Coast Guard on June 1 and a letter of appreciation from KDDI Corporation (President: Makoto Takahashi; Headquarters: Chiyoda-ku, Tokyo) and KDDI Cableships & Subsea Engineering Inc. (KCS; President Koji Ono; Headquarters: Kawasaki-shi, Kanagawa Prefecture) on July 13.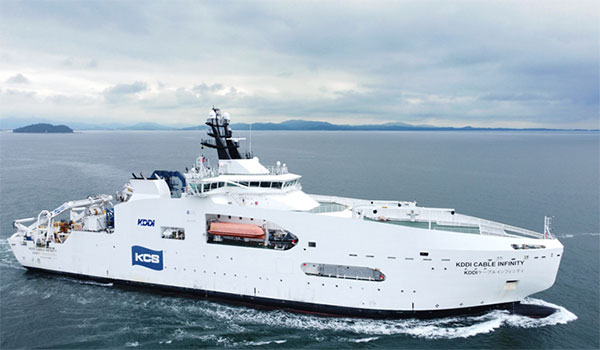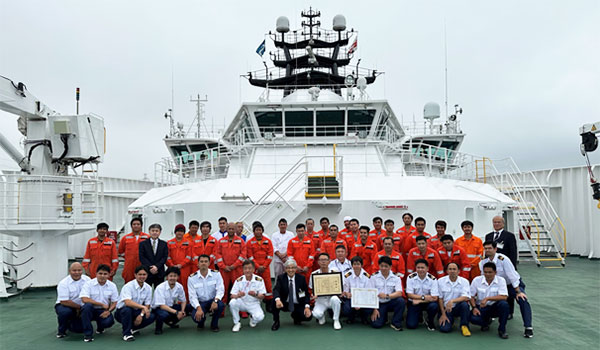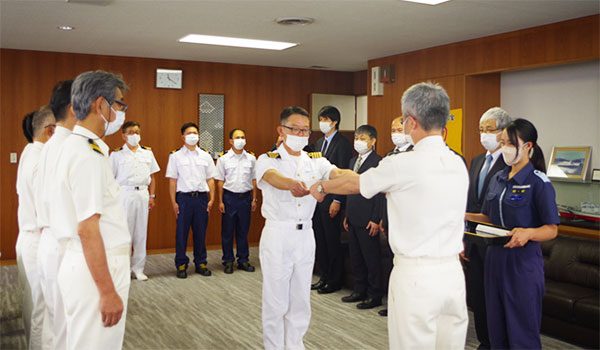 KDDI Cable Infinity Captain Takashi Matsuo said, "I believe that the success of the rescue this time was the result of the prompt and appropriate actions of not only our crewmembers but also each and every person involved in the operation.
We pray for the speedy recovery of the person who was injured."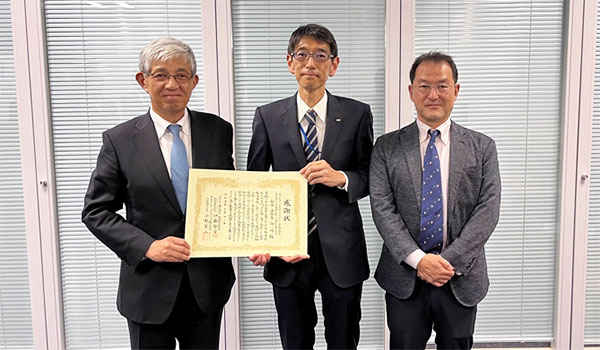 Added MOLMEC President Takashi Nakashima, "I would like to express my sincere gratitude to KDDI and KCS for the certificate of appreciation for saving the life of the crew of the KDDI Cable Infinity.
The fact that the crewmembers were able to act quickly and bravely to save the life was the result of their ordinary training, and the fact that KDDI and KCS recognized that fact is a source of pride for all of us at KDDI and a great encouragement for our future work."
MOL will continue to do its utmost to deepen cooperation with both companies and contribute to the securing and expansion of submarine communication cable networks, which are an important infrastructure that supports the lives of people around the world.
(Note 1) Submarine communication cables are responsible for 99% of international communications, and there are only a few submarine cable laying vessels in Japan that are capable of laying and maintaining these cables.
---
MOL Group 5 Sustainability Issues
MOL Group will contribute to realizing a sustainable society by promoting responses to sustainability issues, which are identified as social issues that must be addressed as priorities through its business.
We anticipate this initiative to contribute especially to the realization of "Safety & Value -Provide added value through safe transportation and our social infrastructure business-".