October 25, 2023
TOKYO-Mitsui O.S.K. Lines, Ltd. (MOL; President & CEO: Takeshi Hashimoto) has signed a memorandum of understanding with HY2GEN Deutschland GmbH (Hy2gen Deutschland ; Managing Director: Mr. Matthias Lisson) regarding the use of e-methanol.
Hy2gen Deutschland is planning to produce e-methanol in a project in Lower Saxony, Germany , starting in 2028. Both companies are considering using it as a marine fuel used for marine transport in the Atlantic region.
Utilizing clean e-methanol, which is produced by synthesizing green carbon dioxide (CO2) and hydrogen produced by using renewable energy, we aim to significantly reduce greenhouse gas emissions compared to currently existing marine fuels.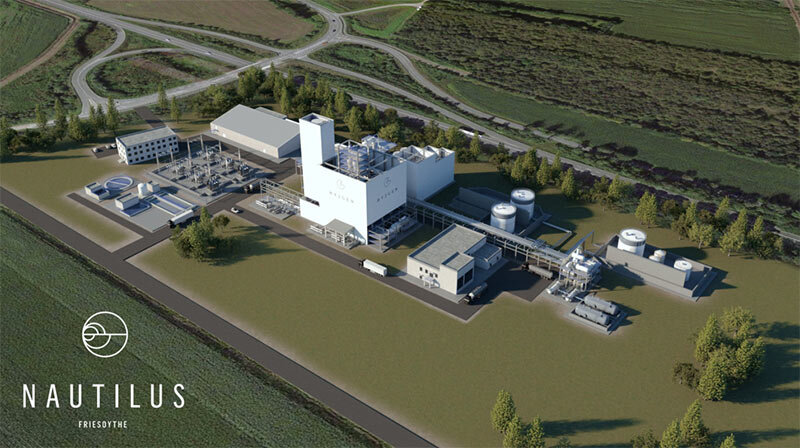 MOL has established the "MOL Group Environmental Vision 2.2" and set the goal of achieving net zero greenhouse gas (GHG) emissions by 2050. One of the key strategies to achieve this goal includes the "adoption of clean alternative fuels," and MOL Group aims to have 90 LNG/methanol-fueled vessels in service by 2030.
In addition, with growing worldwide interest in methanol as a marine fuel, MOL will promote its initiatives to secure the necessary capacity, not only in terms of fleet planning of methanol dual fuel vessels, but also building a supply chain of low and decarbonized methanol as a marine fuel.
About Hy2gen Deutschland GmbH
Hy2gen Deutschland GmbH is a subsidiary of Hy2gen AG. Hy2gen AG, based in Wiesbaden, Germany, develops, finances, builds and operates plants for the production of RFNBOs (Renewable fuels of non-biological origin) worldwide. The company specializes in the entire product range - from renewable hydrogen, commonly known as green hydrogen, to renewable ammonia and hydrogen-based e-fuels.
---
MOL Group 5 Sustainability Issues
MOL Group identifies "Sustainability Issues" (Materiality) as our key issues for sustainable growth with society through realization of the Group Vision.
We anticipate this initiative to contribute especially to the realization of "Safety & Value -Provide added value through safe transportation and our social infrastructure business-", "Environment -Conservation for Marine and global environment-"and "Innovation -Innovation for development in marine technology-".