October 11, 2023
TOKYO-Mitsui O.S.K. Lines, Ltd. (MOL; President & CEO: Takeshi Hashimoto) and MOL Marine & Engineering Co., Ltd. MOLMEC; (President: Takashi Nakashima) today announced the decision to launch a training program using Dynamic Positioning (DP) System(Note 1) simulator, targeting crewmembers of Self-Elevating Platform (SEP) vessels and service operation vessels (SOVs), which will be a support to offshore wind power generation projects. The two companies aim to complete the program and open the course at the MOL DP Training Center (Note 2) by the end of 2023.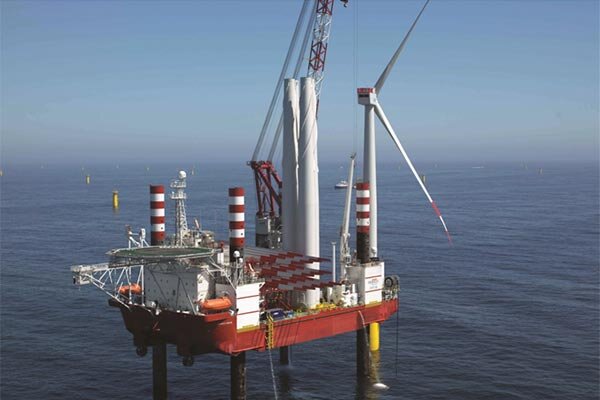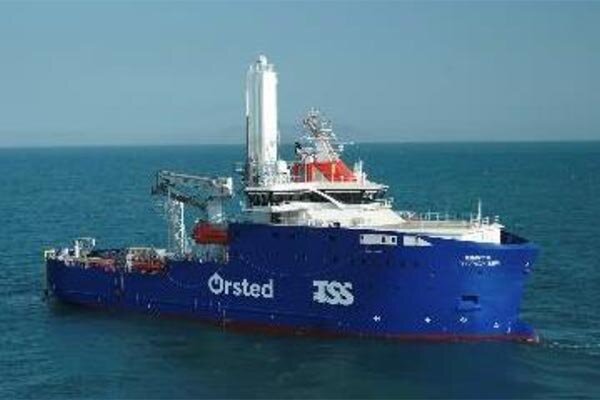 This training program will be open to a wide range of applicants from Japan and overseas not only to MOL Group seafarers. DP system training opportunities are limited in Japan, and by opening its doors to a large number of trainees, the MOL Group will contribute to the safe operation of work vessels, which are indispensable to floating offshore wind power projects. These offshore wind power projects are expected to begin operation in the late 2020s, that will contribute to the creation of a decarbonized society. In recognition of the significance of this training program, it was selected as a subsidized project in the Offshore Wind Power Human Resource Development Project administered by the Agency for Natural Resources and Energy, part of Japan's Ministry of Economy, Trade and Industry.

The DP simulator operated by MOL and MOLMEC has already prepared training programs for a cable laying vessel and an anchor handling tug supply vessel, and the two companies have added three new programs for ship operation and DP system operation training and SEP ship and SOV training, to provide a wide-ranging practical training curriculum.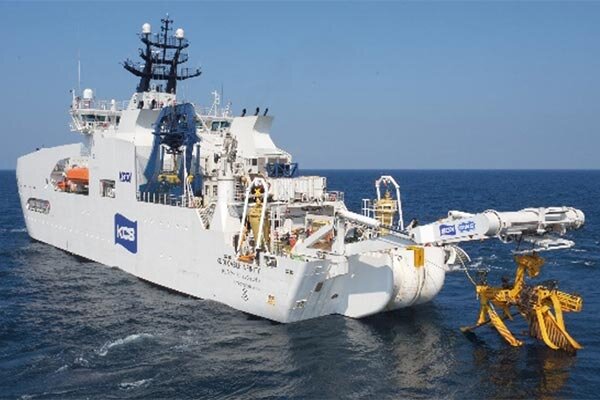 MOL has set a goal of achieving net zero emissions by 2050, in line with the MOL Group Environmental Vision 2.2, and will contribute to the reduction of GHG emissions not only by itself but also by society through the promotion of renewable energy and other businesses to create a sustainable world.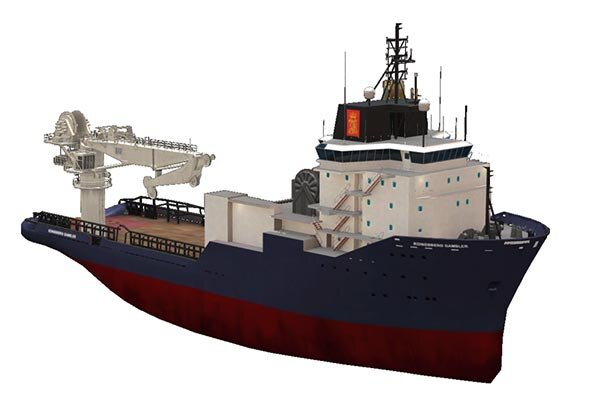 ---
[MOL Group's current DP training courses]
(Note 1) Dynamic Positioning (DP) systems can automatically calculate external forces such as wind, wave, swell, and tidal currents to maintain a vessel at a fixed point or navigate a set route with precision. It is indispensable for cable laying ships, offshore wind power-related special-purpose vessels, and seabed oil field-related offshore vessels to maintain their position precisely at a fixed point to do their work.
(Note 2) The MOL DP Training Center is located in the MOL Head Office building and is the first training center in Japan to be certified by The Nautical Institute (NI; Headquarters: U.K.).
Please refer to the following press releases for more information on DP training.
(1) March 14, 2022
MOL Group to Install Simulator with Dynamic Positioning System at MOL Head Office | mol.co.jp/en/
(2) June 7, 2022
MOL Opens Training Center for Dynamic Positioning System - Japan's First Training Center Certified by a Third-party Organization for Training on Offshore Development-related Special-purpose Vessels - | mol.co.jp/en/
(3) October 18, 2022, MOLMEC press release
MOLMEC to Expand Dynamic Positioning Training Course - Offering Offshore Wind Power-related Training for Various Ship Types -
(4) February 6, 2023
2 MOL Group Projects Selected for Japanese Government-backed Offshore Wind Power Human Resource Development Program - Installation of Training Facility in Kitakyushu and Expansion of Dynamic Positioning System Training Courses - | mol.co.jp/en/
(5) February 17, 2023
New Training Courses Offered by MOL Group, Essential for Offshore Wind Power Projects Receives ClassNK's Basic Approval - Expanded Training Course for Marine Development-related Specialty Vessels Using Dynamic Positioning Simulator - | mol.co.jp/en/
(6) June 13, 2023
MOL Group Accepts First Trainees from Overseas at MOL Dynamic Positioning Training Center (MOL DPTC) -Contributing to the Development of Taiwan's Offshore Wind Power Industry- | mol.co.jp/en
---
MOL Group 5 Sustainability Issues
MOL Group identifies "Sustainability Issues" (Materiality) as our key issues for sustainable growth with society through realization of the Group Vision.
We anticipate this initiative to contribute especially to the realization of "Safety & Value -Provide added value through safe transportation and our social infrastructure business-", "Environment -Conservation for Marine and global environment-", "Human & Community -Contributing to the growth and development of people and communities-", and "Innovation -Innovation for development in marine technology-".